Get Mountain-Grown Apples Fresh From Local Orchards!
The Long Creek area is five miles from the Chattooga River, ten miles from Stumphouse Park, fifteen miles from Oconee State Park, and eleven miles from Chau Ram County Park.  There are dozens of hiking trails nearby and all sorts of fun ways to experience this area.
When you drive along Highway 76, through the tiny community of Long Creek, it feels like you've traveled back to a time before sprawl and traffic took over the landscape.  You'll find rolling country and lush green trees as far as the eye can see. Look closer and notice trees loaded with apples!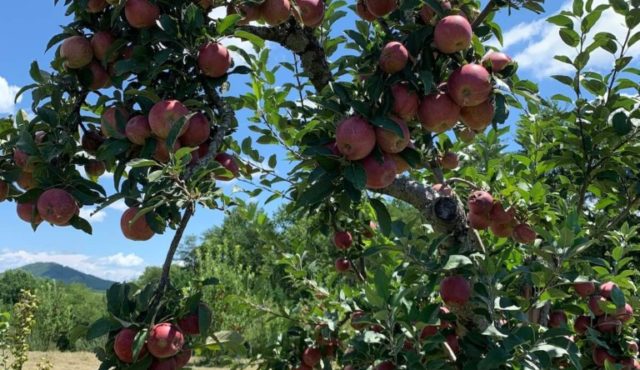 This area has been producing apples since the late 1950s. Back in the day, there were 28 orchards growing and harvesting apples from Westminster, SC to Clayton, GA. Now there are just five growers working their fields, picking apples and selling to the public.
Do yourself a favor: Get Long Creek apples while the gettin's good!
Top off a day of adventure by stopping by the roadside markets for delicious tree-ripened fruit and products made from locally harvested apples, peaches, and more. These growers are in business to harvest fruit for you!
Early varieties, gala and golden delicious, are ready to eat now. And many more varieties will be ripe starting the first week of September.
Wondering what to do with all those apples?  Here's a link to one of our favorite recipes that calls for lots of apples Apple Cake with Buttery Caramel Sauce.
Long Creek Roadside Markets and U-Pick Orchards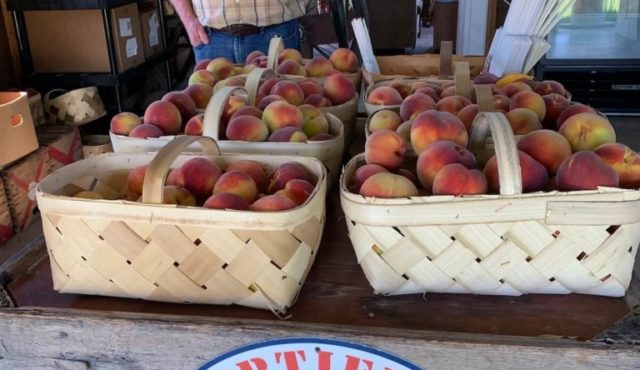 Ables Orchard
Selling gala apples and yellow freestone peaches through the end of August. Super juicy peaches, peach salsa, chow chow, honey and roasted nuts.
More apple varieties will be ready at the first of September: Red & Golden Delicious, Matsu, and Granny Smith.
Open daily through early November. Visit Ables Orchard.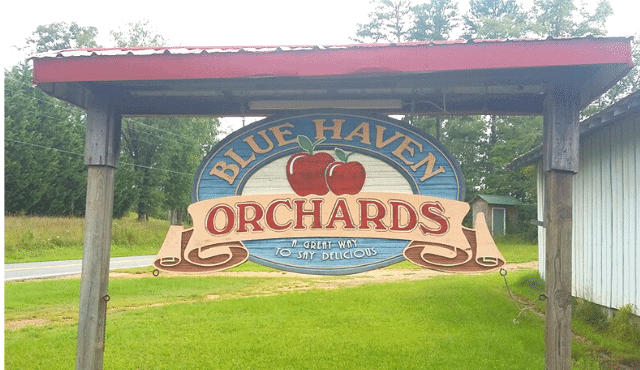 Blue Haven Orchards
Harvesting yellow freestone peaches through August.  Canned goods, homemade apple fritters and refreshing fruit slushies.
More apple varieties starting in September: Golden Supreme, Red Delicious, Golden Delicious, Stamens.
Open daily through the season. Visit Blue Haven Orchards.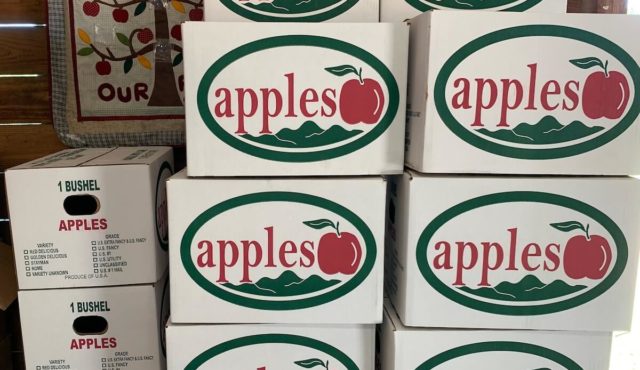 Bryson's Orchard
Offering U-Pick and an Honor System for after-hours sales.  They have bags of apples available and a lockbox for payment even if they're not open.
Peaches and a wide variety of apples throughout the season, fried pies, cider, jams & jellies, honey from their bees, sorghum syrup and seasonal vegetables.
Open through November 15. Visit Bryson's Orchard.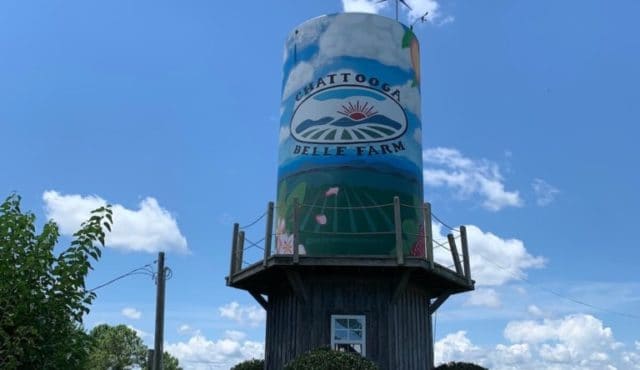 Chattooga Belle Farm
A 138-acre farm and event venue with scenic views of rolling countryside. U-Pick or they-picked fruit.
Peaches, apples, blueberries, figs, persimmons, Asian pears, paw paws, jams, wines, farm raised angus beef, specialty items and souvenir gifts
Farm Store & U-Pick daily 9-5
Belle's Bistro serves breakfast Friday-Sunday; lunch Thursday-Sunday
Distillery open Monday-Saturday. Visit Chattooga Belle Farm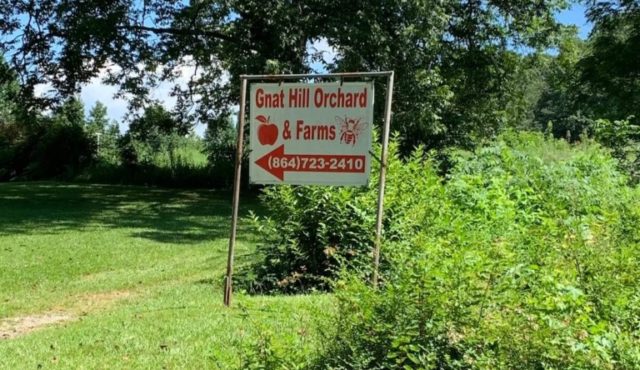 Gnat Hill Orchard
Apple orchard and honey producer.
Wholesale grower.
June through mid-November. Visit Gnat Hill Orchard.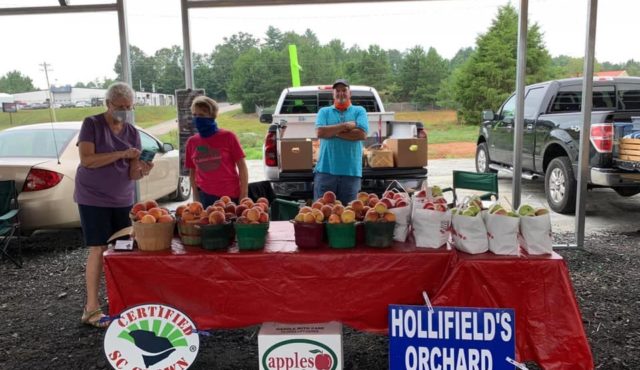 Hollifield's Orchard
Dough Hollifield is a 4th generation apple grower.  He and his wife, Susan, drive bushels of apples to the Foothills Heritage Farmers Market where they sell them on Saturdays.
Apple varieties: ozark gold, Wolf River, gala, apple cider vinegar, apple butter
Stand open 7 days; not open till 1pm on Sunday. Visit Hollifield's Orchard.
---
Fun Fact: Bees are the secret!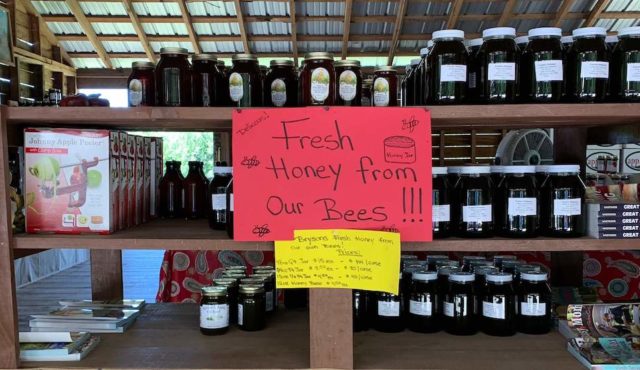 Bees are essential for large scale fruit production.
Orchards rely on these tiny creatures to pollinate apple and peach trees in the spring.
Honey is the fruit of their labor and you'll find it for sale at the roadside apple stands.
---
As much as we hate to admit it, the apple orchards in Long Creek won't be around forever.
We've heard from several of the growers that they don't expect to be in business much longer. Warmer weather trends will likely cause temperatures to be too hot for growing within the next 5-10 years. The effort required to grow apples is hard, hot work. Being at the mercy of unpredictable weather patterns is stressful. And even a great harvest season isn't a get rich scenario. Four of the current orchard owners (Mike Ables, Doug Hollifield, Marvin Bryson, and Stanley Brewer) are close to retiring. They took over family apple businesses when their fathers retired. But their own kids won't be following in their footsteps. Their offspring have careers where they make more money and don't have to work long hot days doing physical labor. Attracting buyers to take over these orchards isn't likely.
When these orchard growers retire in the next couple years, they will likely bulldoze the apple trees and Long Creek won't be the same. You may wonder: Why would they bulldoze the trees? Because when apple trees go untended and the fruit is unpicked, it falls to the ground. The amount of rotting apples on hundreds of acres would lead to diseases and attract pests that could infest surrounding orchards. It is common practice for orchard growers to resort to this management technique when they stop harvesting apples.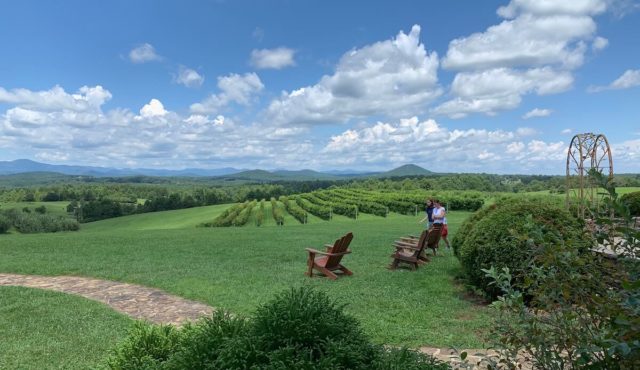 On the bright side…One Long Creek orchard, Chattooga Belle Farm, is relatively new on the scene and plans to remain in business for years to come.