Another year with glorious fall color
Oconee County is located in the upstate of South Carolina. This mountainous region is especially scenic in October when the forested landscape blooms with color!
This year we've experienced an abundance of rainfall.  That, combined with cool temperatures, should mean the trees change color early this year.  In our area, the colorful foliage is expected to peak during the middle of the October.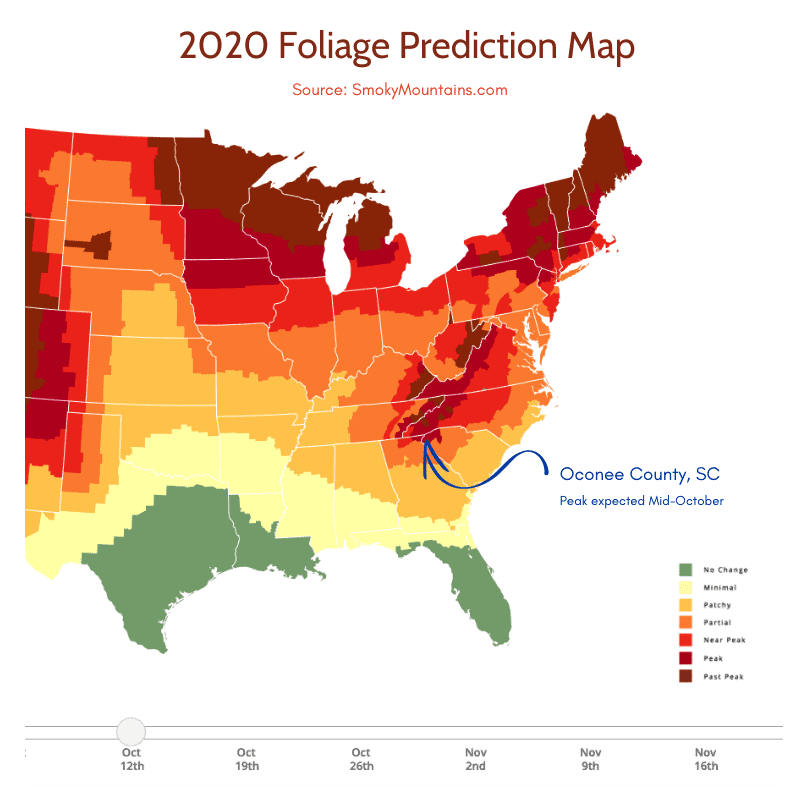 ---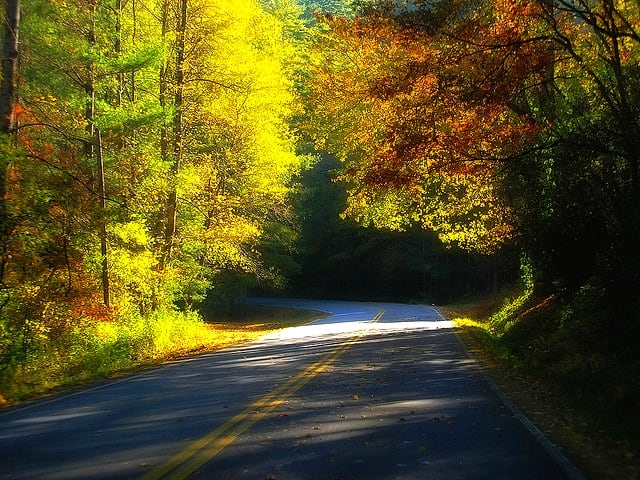 If you're wondering where to travel to experience the best fall foliage, we've compiled these driving routes to lead you down roads known for amazingly colorful trees:
Driving Route #1
Devils Fork State Park (Salem, SC) to Oconee State Park (Mountain Rest, SC)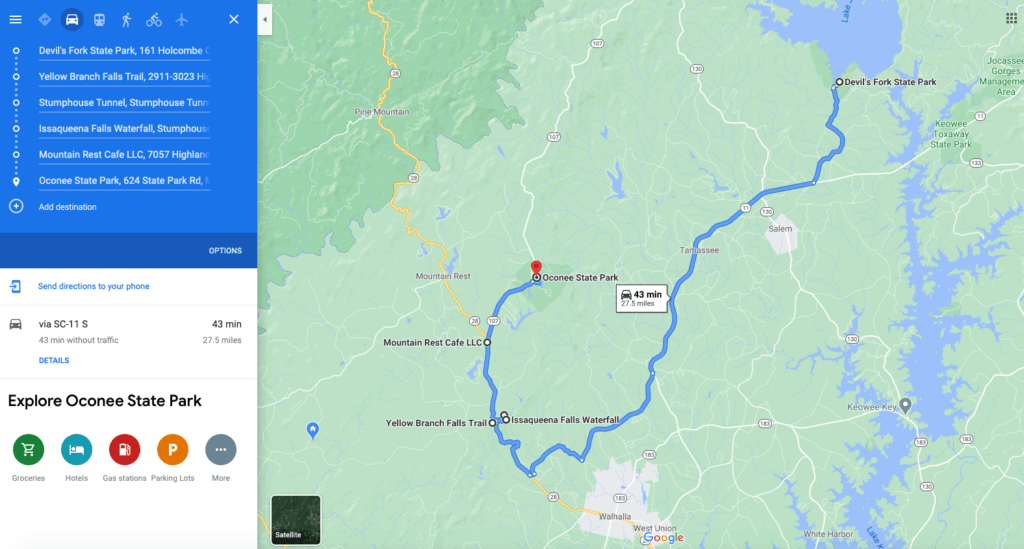 Driving Route #2
Lake Hartwell State Park (Fair Play, SC) to Chattooga River (Long Creek, SC)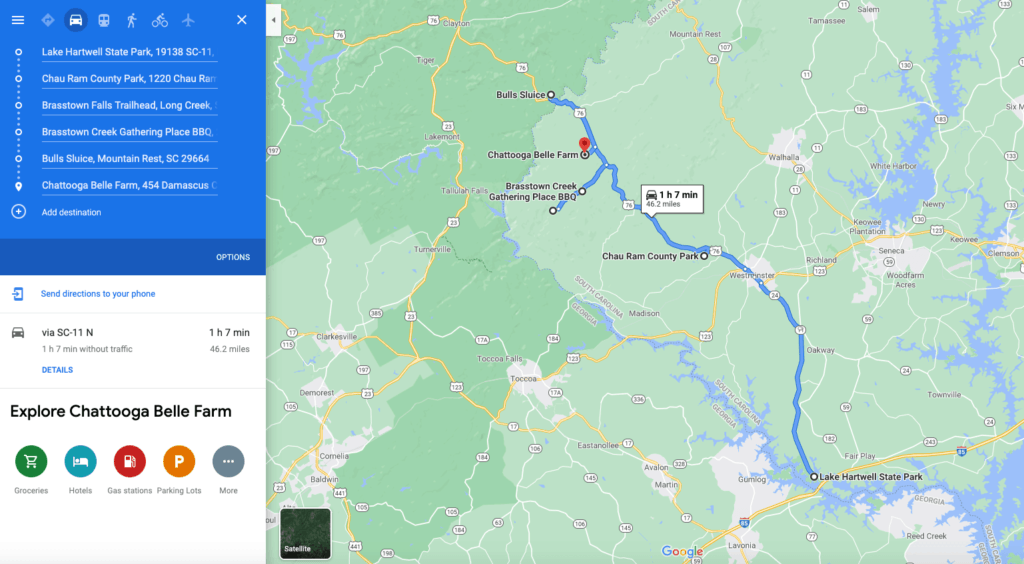 Fun Fact:
The pigment in red leaves acts as a sunscreen that protects leaves from bright light when the weather turns cold.  According to the Farmers Almanac, anthocyanin is a substance that is produced by trees in autumn.  Anthocyanin causes a "sunscreening effect that protects leaves from too much light, which can interfere with late-season transport of nutrients from the leaf back to the twigs, something trees do as a conservation mechanism."