Hi y'all!

My name is Stella Smith. I am a senior at Seneca High and this semester, I have the opportunity to service learn at Visit Oconee SC. This is my third week of job shadowing/interning, and I have loved learning more about what they do at Visit Oconee SC.
Ever since I was very young, I have always loved every aspect of tourism and travel, and that has never stopped! My favorite thing in the world was–and still is–any sort of road trip or vacation, and it always interested me what the behind the scenes were like. I cannot wait to make the experience of travel and vacationing as amazing as possible for others in the future, as it is one of my greatest passions!
---

What is Little River?
When I was asked about what my friends and I do for fun around the Seneca area, I was reminded of one of my favorite places to go when I have the time: Little River in West Union, SC. It is the perfect swimming hole, fishing spot, and local beach day in the Oconee area. The versatile Little River has something for nearly everyone. Even if there are other cars when you arrive, people are normally spread out so there is definitely plenty of space. My friends and I enjoy soaking up the sun and swimming. There is a beach area just before the bridge where I have seen families bring dogs and have a cookout.
Getting There
A good place to access Little River is off Burnt Tanyard Road in West Union. Depending on the mapping application used it can be referred to as Salem, as the town line of West Union and Salem are in close proximity. At the intersection where Old Highway 11 and Pickens Highway meet, take Burnt Tanyard Road and after 5.4miles , the bridge and immediate parking is on the left (leaving from Walhalla, it is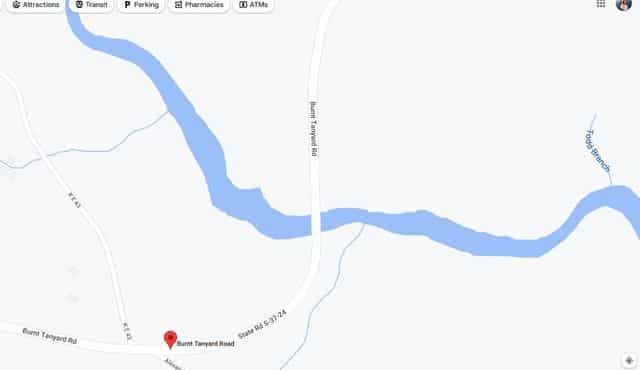 a left turn at the four-way stop intersection). There is available parking directly next to the bridge that crosses the river.
From the parking area (facing the woods), there is a trail that leads to the river and it takes about 10 minutes to walk to the water. Just as a head's up: the trail can be steep at times on the way down, but specifically on the way up. It is a very clear and obvious path so there is no need to worry about getting lost! When you reach the bottom, there is a giant stone rock that you can walk to the top of and look over and see a wide stretch of river. It is very steep and slightly strenuous but it is only about a 30 foot walk. If it is uncomfortable getting to the top of the stone rock, there is sort of a peninsula of rocks on the water you can also walk out to on flat ground. There are shaded spots, but for the most part the area around the river is all out in the sun.
This spot on the Little River is a great place for summer days. But also a great fun option on a warm fall afternoon. What a great place to relax and enjoy being outdoors! I hope you enjoy being there as much as I do!