Visitors Guide – Digital Edition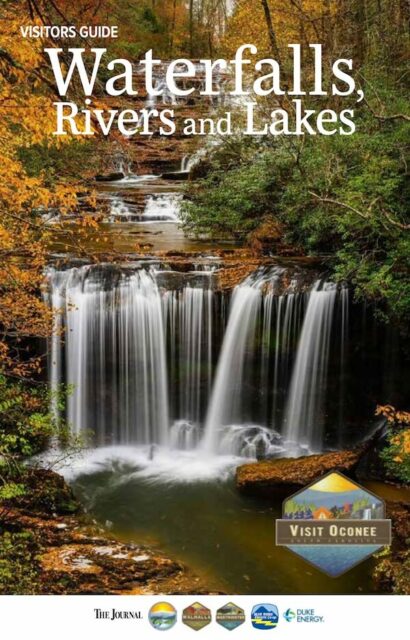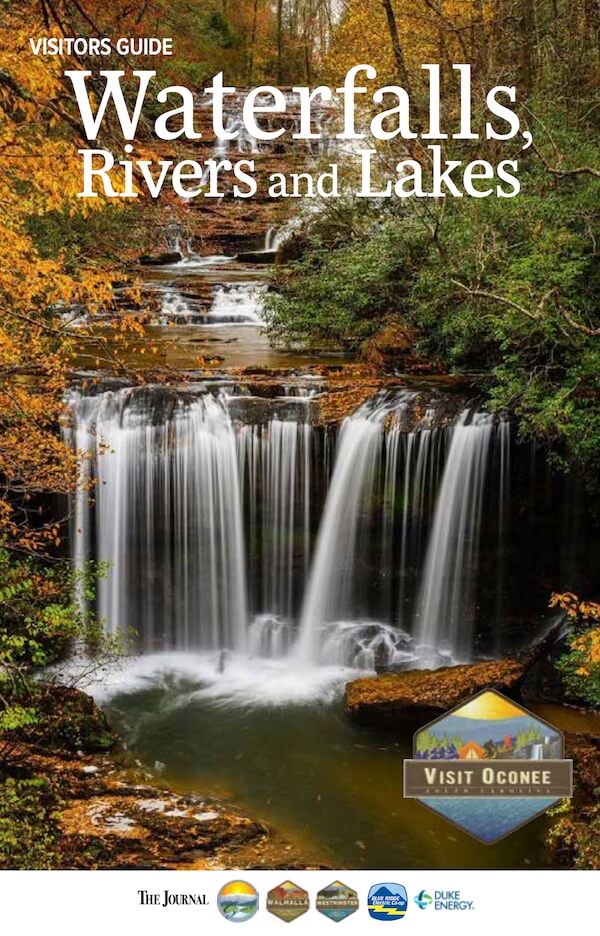 Our 96 page booklet is full of information to help you plan the best trip possible.
Located in the northwest corner of South Carolina, in the foothills of the Blue Ridge Mountains, Oconee County is within a half day drive from metropolitan areas in the southeast.
From Greenville, SC: 50 minutes
From Columbia, SC: 2.5 hours
From Charlotte, NC: 3 hours
From Atlanta, GA: 2 hours
From Charleston, SC: 4.5 hours
From Raleigh-Durham, NC: 5 hours
With over 200 miles of trails, 29 waterfalls, 200,000 acres of Sumter National Forest, 4 lakes, 2 rivers, 4 state parks and 3 county parks…There's plenty of reasons to VISIT OCONEE SC!
Come for the day or stay all weekend. We hope you find our Visitors Guide helpful in making your travel plans to Oconee County, SC.
Click to view the digital edition online.
---
Visitors Guide – Print Edition
Fall 2023 hard copy guides will be available in September.
We are out of 2023 Spring/Summer Visitor Guide hard copies.

Note: Due to increased shipping costs, we no longer mail Visitors Guides to local addresses. 
If you live in Oconee County, click here to find where you can pick up a hard copy.