SPOTLIGHT on Janet Harman, the Manager of Destination Oconee: Realizing the Future of Oconee County.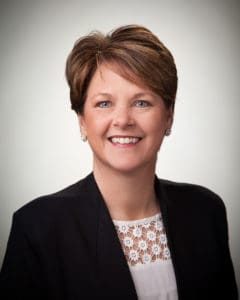 This is a "tourism/destination marketing strategy" with the purpose of showcasing the natural assets of our county and building upon them.  Destination Oconee is a driving force to enhance the economic climate within our county and accelerate efforts to continue to make the area one of the leading tourist destinations in South Carolina.  Destination Oconee is a road map for the future – it encompasses all geographical areas of the county and touches everyone in the county in one way or another.
The seven members of the Destination Oconee Action Committee identified goals to help the county succeed in the future.  The goals are: to capitalize on the abundance of our natural resources; to promote the uniqueness of our downtowns; to create a strong "sense of place" and a distinct, cohesive destination; and to focus on quality of life as the driving force.
There is a need to put greater emphasis on community development to attract and retain talent for business while enhancing the quality of life. The committee felt the county needs to concentrate on public access areas within the county to be able to provide quality amenities and services for residents and visitors alike. The committee felt strongly that Oconee County needs to proactively invest in maintaining its tourism assets.
Ways Destination Oconee is working to achieve goals
Helping improve and revitalize our downtowns.  Revitalizing our cities is part of the community development piece that Janet is most passionate about.  She looks at ways to help the cities retain businesses and encourages investing in fresh facades on buildings.
Doing condition assessment and analyzing tourism.  We are blessed with abundant natural resources including waterfalls, rivers, lakes and parks.  But there is a need to update and maintain trails and access points. Improving way-finding signage throughout the county is important.
Marketing and branding.  Oconee County and the municipalities of Seneca, Walhalla & Westminster adopted a "Rustic Elegance" theme that is used in various ways on vehicles, signs, print media and online.  This is a cohesive brand initiative that lets people know when they are in Oconee County.
"Think Oconee!"
A coordinated spend local campaign created by the Oconee Economic Alliance and Destination Oconee to focus local spending habits, support the county's businesses and to celebrate what makes Oconee County special.
Litter is a problem in the area.  Destination Oconee partners with the Sheriff's office, Oconee County School District and K.O.B.A. (Keep Oconee Beautiful Association) to organize trash pick up events.