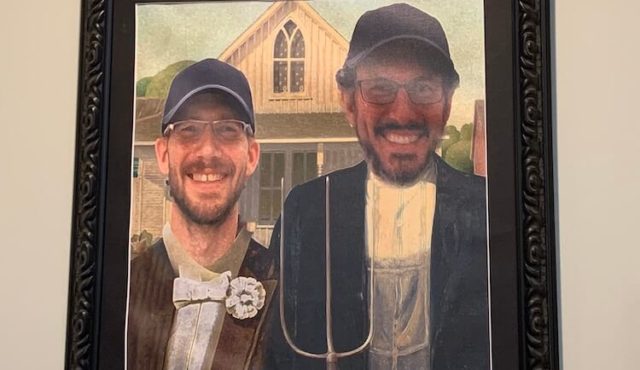 Fresh and delicious – with a side of Southern charm!
Those of us at Visit Oconee SC are making a point to get out from behind the computer more often to experience what makes our area so appealing to visitors.
Last week, we met for lunch at Dimas Brothers Cafe located in the historic district in downtown Seneca.  The restaurant is open five days a week serving breakfast and lunch.
Dimas Bros. Cafe is back on the scene after the building was heavily damaged during a tornado last year.  We are grateful that brothers, Spiro and Evan, were willing to forge ahead putting their time and energy back into this neighborhood restaurant.
You can read more about their efforts and see photos on Garden andGun.com:  "Devastating tornadoes piled on to coronavirus closures, but a South Carolina restaurant shows its community's resilience".
---
Editor's Choice: Blueberry Turkey Melt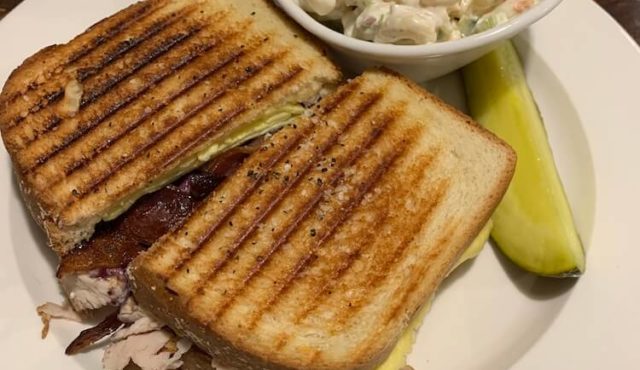 Many people might turn their noses up at the unusual pairing of ingredients…blueberries AND scrambled eggs?!  But there's good reason why the Dimas brothers chose to include this wonderful combination on their menu.
The sandwich is made with tender turkey breast, crispy bacon, homemade blueberry compote, goat cheese, and egg pressed to perfection on their panini press.
If you're the "sure-I'll-go-for-it" foodie type, try it. You'll be pleasantly surprised!
---
Our table's choices — we all raved about how delicious everything was!
---
There's a bit of something for everyone:
---
HOURS
Tuesday – Saturday
7:00AM – 3:00PM
If you're on the go or not ready for sit-down dining, they welcome takeout orders that can be picked up at their drive thru window.
Order ONLINE or call-in (864) 882-7665.