Destination Spotlight: Lake Hartwell
Below is an excerpt from "A trip-planning guide for Walmart FLW Tour stop No. 2" by David A. Brown
Nestled at the edge of the Blue Ridge Mountains in South Carolina's northwest corner, Oconee County, takes its name from the Cherokee word for "Land Beside the Water." Colloquially, and appropriately known as the Mountain Lakes region, the county boasts a quartet of major water bodies: Jocassee, Keowee, Tugaloo and the host waters for fishing tournaments on Lake Hartwell.
Abounding with largemouth and spotted bass, Hartwell also boasts hardy populations of striped bass, hybrid bass, black crappie, bream, trout and stocked walleye. Only the black bass will interest FLW Tour competitors, but it's the environment in which these fish roam that most anglers appreciate.
"It makes it good for tournament fisherman because it's a big lake and it spreads the field out," said Oklahoma pro Jason Christie, who claimed his first Tour win on Hartwell in 2011. "It doesn't look that big on the map, but there's lots of creeks and place to get away so you don't have to fish on top of other people. There's a lot of fishable water especially fishing from a pontoon boat."
A look at the lake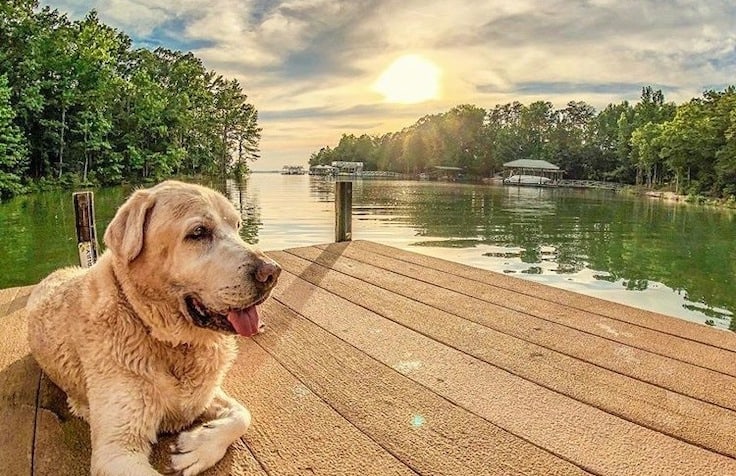 Built by the U.S. Army Corps of Engineers between 1955 and 1963, Lake Hartwell owes its existence to the namesake dam on the Savannah River, which flows from the union of the Tugaloo and Seneca rivers. Extending 49 miles up the Tugaloo and 45 miles up the Seneca at normal pool elevation, Hartwell Lake comprises nearly 56,000 acres of water with a shoreline of 962 miles. The entire Hartwell "Project" contains 76,450 acres of land and water.
Full pool elevation is 660 feet and the lake averages 657.5 feet, with a maximum depth of 180 feet behind the dam. Impoundment began in February 1961, with full pool reached on March 12, 1962.
Located in two states (Georgia and South Carolina), Hartwell touches 6 counties (Georgia's Hart, Franklin, and Stephens; South Carolina's Anderson, Oconee, and Pickens). The Hartwell Project initially authorized for hydropower, flood control, and navigation; with recreation, water quality, water supply, and fish and wildlife management later added to its priorities.
Interstate 85 bisects Hartwell Lake and makes the area easily accessible to visitors. Each year, millions of people utilize the many public parks, marinas, and campgrounds conveniently located around the lake to pursue a variety of outdoor recreational experiences – making Hartwell one of the most visited Corps lakes in the nation.
A pro's perspective
With the lake spreading out considerably in the lower end, there's more habitat diversity (including the dam) in that region. Nevertheless, Christie said the river arms hold plenty of opportunity, as well. Prespawners will stage on main lake points and other structure but during the spawn, the backs of creeks and protected pockets are where you want to be.
As for bait selection, Christie likes a medium-diving crankbait like a Bomber BD-6 for mining the prespawn spots, while the usual assortment of worms, lizards, tubes and creature baits will do the trick for bed fish. Christie also notes that Hartwell's abundance of docks beckons the flipped, pitched or skipped jig, along with the subtle wiggle of a shaky head worm presentation.
"Day in and day out, I think a topwater will always produce after the spawn because of the blueback herring in the lake," Christie said. "And it's not just an early morning and late in the evening deal on Hartwell. A topwater like a One Knocker Spook will catch fish all day long. I think most of those fish only go shallow to spawn and they spend the rest of their time chasing blueback herring."
---
If you'd like to learn more regarding fishing licenses, this article might be of interest.