There's no doubt about it: The ability to research places online and on mobile devices is pretty awesome!
But sometimes what you really want and need is good old paper.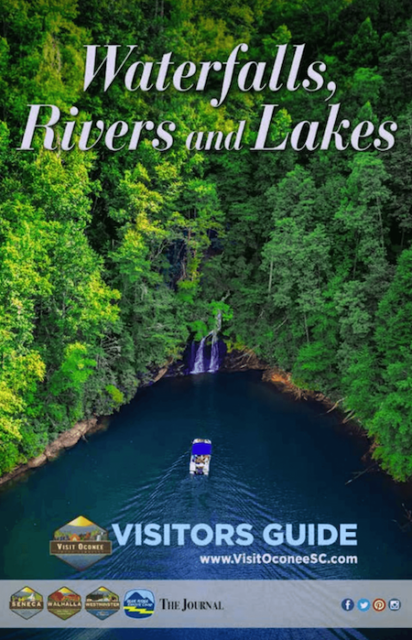 For many people that's especially true when it comes to our visitors guide.  We print this booklet twice a year and provide it free to anyone who wants one.  95 pages might sound intimidating, but it's actually an ideal size to flip through or have stashed in your vehicle or backpack for your next adventure in Oconee County, SC.
The area is widespread and has so much to offer!
We want to help you get the gang onboard for your next family vacation, weekend with friends, romantic getaway, active adventure, leisurely lake trip or whatever you're inclined to do.  Our visitors guide is updated with activities, where to eat, lodging recommendations, directions and maps to make navigating the area as easy as possible.
Sure, we try to cover all the bases and have lots of useful content on this website.  But we know how nice it is to hold, flip through and earmark paper pages when you're planning a trip or during a vacation.
If you'd like a hard copy of the visitors guide, email us with your address and we'll send one to you.
Cheers!