Planning a trip to one of Oconee's terrific state parks?
Do yourself a favor and stop by your local library first!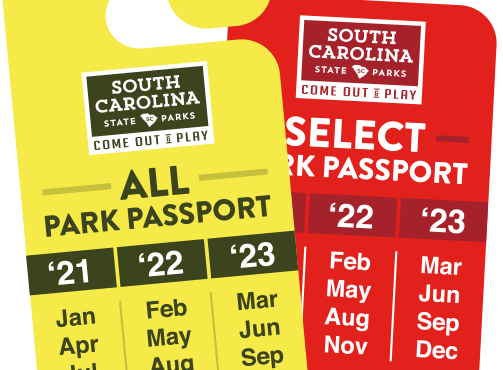 The South Carolina State Library system has provided a supply of SC State Park Passports for patrons to borrow from any branch of the library system.
South Carolina residents, with valid library cards and accounts in good standing, are able to check out SC State Park ALL Parks Passports in the same way books and media can be checked out.
These ALL Parks Passports allow one vehicle free entry into any of the 47 state parks located throughout South Carolina.  This is a valuable benefit for library card holders and can save park visitors a good chunk of change!
This includes free entry into three state parks in Oconee County: Oconee State Park, Lake Hartwell State Park and even Devils Fork State Park on Lake Jocassee.
Park entry fees range in price and can sometimes be a limiting factor for families.  For instance: Admission into Devils Fork State Park is $8 per adult; $5 per senior (age 65 & older); $4 per child (ages 6-15).
We are thankful the state's library system values our public places!
What a super way to encourage South Carolina residents to come visit Oconee, get outdoors and enjoy the wonderful natural resources found here!
---
NOTE:
The park passports are good for entry to the parks, but they do not guarantee entry to parks if they are full.
There is a fourth state park located in Oconee County, Oconee Station State Historic Site, but admission is always free.
The lender will be charged fees or fines if the passport is returned late or lost.