Ever heard of Long Creek?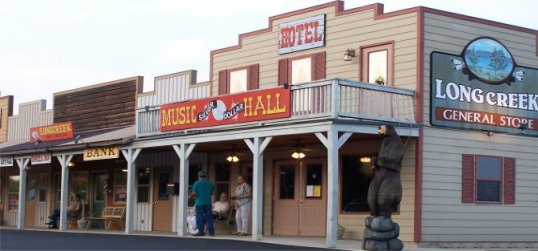 Located in the Southern Appalachian Mountains, it might seem to be "in the middle of know where". But its a locale with a good old days vibe. It remains rural with thousands of acres of National Forest land and rolling countryside where fruit orchards thrive. The area is best known by whitewater enthusiasts for its proximity to the Chattooga River and hikers who seek out the glorious waterfalls that flow into the river.
On Friday nights the Silver Dollar Music Hall bustles with people performing and listening to timeless bluegrass music.
One orchard, Chattooga Belle Farm, is quite the enterprise with a variety of attractions for visitors coming to Long Creek. You can really appreciate the scenic rolling hills and untamed forest from their property. Foot traffic is always welcome, and the view from their back porch truly is worth a quick look. And if you have the time…stay awhile. Chattooga Belle Farm has u-pick fruit; an event barn for weddings and special occasions; a restaurant, Belle's Bistro, serves lunch; a farm store sells a wide selection of gifts and souveniers; their distillery makes and sells 9 products made from fruit grown, harvested, fermented, distilled, bottled, labeled and sold on the farm. Chattooga Belle Farm also has two tiny house rental cabins and RV camp sites.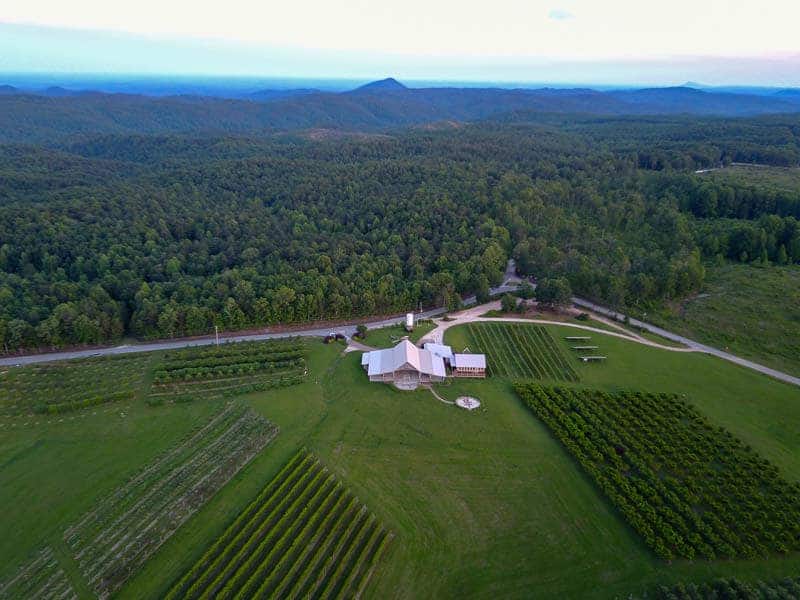 In the 1950's and 1960's, the predecessor of Chattooga Belle Farm was Horseshoe Lake Farms. With 1,650 acres of apples, it was the largest apple farm east of the Mississippi River, and was co-owned by comedian Groucho Marx. Several hard freezes in the 1980's forced the farm to sell off to the Forest Service and other farms. In addition to newcomer Chattooga Belle Farm, there are five locally owned orchards who have grown and sold fruit for generations. As you drive on Highway 76, you can stop by one of their roadside markets to purchase seasonal apples, peaches and products made from Long Creek harvests. You can also pick your own apples and peaches right from the orchard. If you want to know a bit more about the Long Creek apple history, here's a link to an interesting article.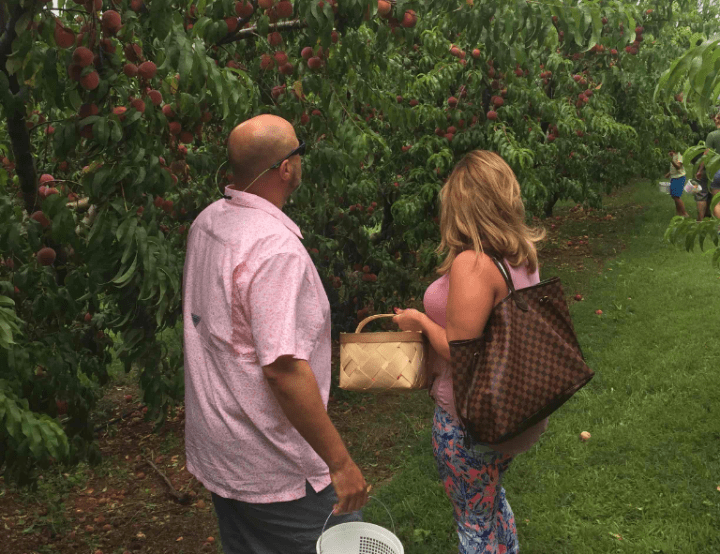 In 2018, America celebrates 50 years of setting aside incredible waterways for the enjoyment of all. Long Creek is blessed to be located next to one such wonder: the Chattooga River. The Chattooga River is a prized natural resource flowing through a protected wilderness corridor for 59 miles along the Georgia/South Carolina border. The Chattooga was designated as a Wild & Scenic River by Congress in 1974. A river that earns Wild & Scenic designation is protected into perpetuity against development along its banks or in the river, and is under the jurisdiction of the U.S. Forest Service. There is a 1/4 mile boundary on each side of the river where there can be no construction, no roads, no motor vehicles or other man-made structures. The reward of having this boundary is the wonderfully wild and scenic time on the river visitors experience! The Chattooga is legendary for its intense rapids, rugged scenery, steep gorge walls, and untouched wilderness.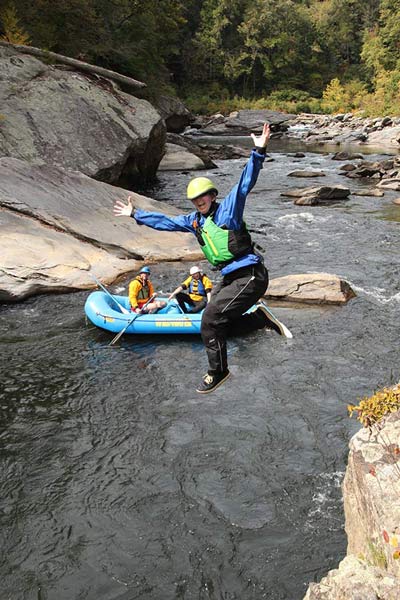 There are three whitewater outfitters permitted to operate on the Chattooga: Wildwater, Nantahala Outdoor Center and Southeastern Expeditions. In addition to guided rafting services, Wildwater, offers a zip line adventure course, luxury rental cabins and a yurt compound that's great for large vacationing groups.
If you opt to do your own thing, and not go the guided outfitter route, you might want to stop into Chattooga Whitewater Shop. They rent duckies, which are inflatable "funyaks", for one or two people; and they are one of two permittees that provide shuttle service on the Chattooga River. You can have them drop you and your boat at the river put-in and they'll pick you up later at the river take-out. Their sister businesses, also located in Long Creek, are Humble Pie Pizza and Chattooga River Resort. You can't beat Humble Pie for a terrific meal after the river. Down the road, Chattooga River Resort has hotel rooms, camping & RV sites, a restaurant, a bar, and stages where poplar musicians often go out of their way to perform live music.
Other points of interest in Long Creek are Brasstown Gathering Place and Brasstown Falls. The Gathering Place restaurant is only open Friday & Saturday nights from 4-9pm, and they serve some of the best barbecue you're likely to find anywhere! A few miles from the Gathering Place is a parking area where you find the trail to walk a short distance to Brasstown waterfall. This is one of the easier hikes in the area and you'll be awed by the series of four falls ranging from 20 to 40 feet. Beautiful!
Chattooga Sounds Camp is another place in Long Creek you might want to know about. They offer camping, have a pavilion, a stage, a playground, ropes courses, boat rentals and a shuttle service permit.
If you're looking to go somewhere slower paced where you can enjoy being out of traffic and corporate trappings, Long Creek is the place!