History
On the National Register of Historic Places, the Lunney House is an American Queen Anne style bungalow with carriage house. It was built in 1906 by architect, Charles Christian Hook for Dr. William J. Lunney and his wife Lilian Mason Lunney. Dr. Lunney was a pharmacist from Philadelphia, PA; Mrs. Lunney was from the Mason family in the Westminster – Walhalla area. Dr. Lunney died in 1929. Mrs. Lunney remained living in the house till she passed away in 1969. The City of Seneca acquired the house several years ago.
In the early years, prior to the automobile, the Lunney's had a matching pair of grey horses that pulled their French closed door carriage. The Carriage House is part of the Museum. As is a two-seater outhouse that was finished much the same as the living room. It had metal lined drawers (not a hole in the ground) and there are receipts for the "Honey Dipper" who came three times a week to empty it. The Lunney's street was nicknamed "Silk Stocking Hill" because of the wealthy and influential residents who lived there.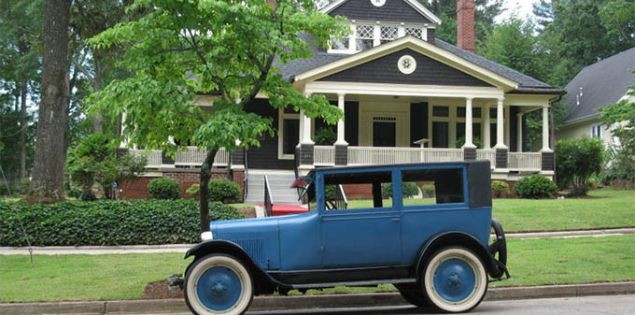 Mrs. Lunney had a 1936 black Packard that she loved driving and gave to her brother when she died.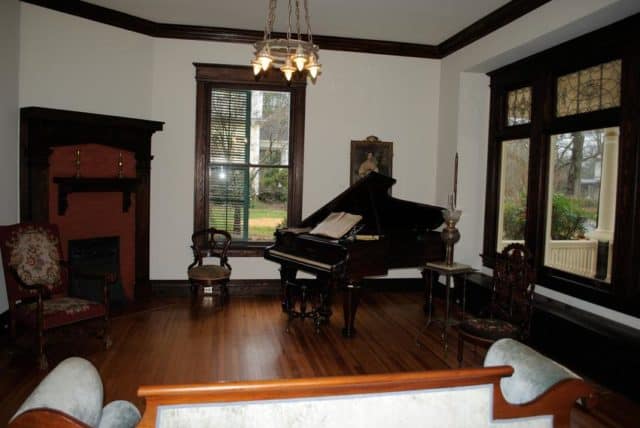 The Lunney's had a 1887 Chickory & Son Parlor Grand Piano which was made of rosewood.
There were only 39 such pianos created, and only 9 left in existence.
This one is on display at the Lunney Museum.
Location
211 W. South 1st Street
Seneca, SC
864-710-7494
lunneyhousemuseum.org
Hours
Thursday – Sunday
1:00 – 5:00pm
Sister Museum
Two museums speak in one historical voice. The Bertha Lee Strickland Cultural Museum is also on the property.
Bertha Lee Strickland was Mrs. Lunney's confidant and personal maid for 42 years. Her home was located behind the Lunney house. Miss Bertha was given the home she lived in upon Mrs. Lunney'sdeath. Shelby Henderson is the Directory for the Bertha Lee Strickland Cultural Museum.