Jazz up your next video conference.
What's the next best thing to actually visiting Oconee?  Pretending like you did!
We all need to escape the ho hum feeling of being home bound.  And who wants to clean the house to be presentable to colleagues?  No thanks.
Go ahead and picture yourself somewhere refreshing and outdoorsy for your next video conference.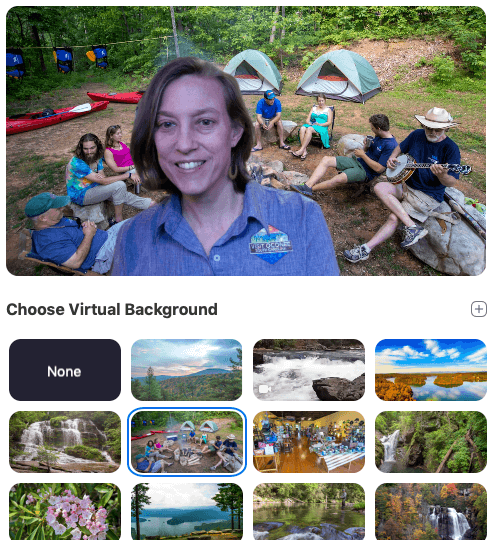 How?
Step One
Install a video communication service, such as Zoom, and configure it on your computer.
Step Two
Save one of the images below to your computer.
(Images are sized 1280 x 720 px, which Zoom requires)
Step Three
Watch the Zoom tutorial about how to customize your virtual background.
Step Four
Wow your meeting mates!