Native American Culture
There is evidence that pre-Cherokee cultures were in South Carolina 35,000 years ago!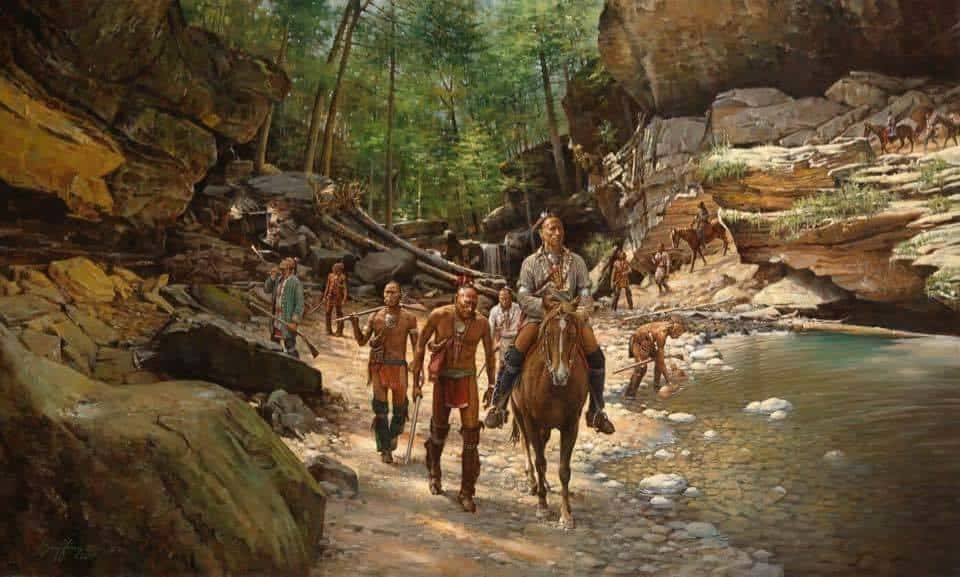 Cherokee Culture
There were 27 Cherokee villages in what is known today as Oconee County.
"Aequonee" in Cherokee means: beside the water. To the white man, the word is pronounced "Oconee". Centuries ago, before there were lakes, 'beside the water' referred to the rivers, waterfalls, and numerous creeks in the area.
---
Preserving Heritage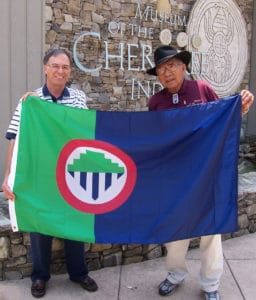 Director and Curator, Luther Lyle, has worked tirelessly to create the Museum of the Cherokee in South Carolina. A place where the public can view Cherokee artifacts and get a glimpse into their way of life.
The museum has been blessed with donated items of historical significance; and was especially fortunate to acquire an entire collection of items from the Keowee Toxaway State Park when they decided to close their exhibit. These Cherokee artifacts are owned by the state but are on permanent loan to the Museum of the Cherokee in South Carolina.
Along the border of South Carolina and Georgian near Toccoa, there is a Cherokee mound where a number of native relics have been discovered. The public should realize there are laws about keeping artifacts found while exploring the area. The entire shoreline of Lake Hartwell is protected against artifact removal and enforced by the Corps of Engineers.
One Cherokee village where the Cherokee would camp during their seasonal hunting excursions was located near Oconee Station State Historic Site. In 2006 the Museum of the Cherokee in SC was able, after 11 years of negations, to acquire the property known as Oconee Towne. The deal was facilitated by Natureland Trust and Upstate Forever conservation groups. The museum turned the title over to the South Carolina Park Service who now owns the property. There are plans to eventually open the area, but at this point it is still closed to the public.
Below, Luther poses with Anne Sheriff, author of "Cherokee Villages in South Carolina," who gave the Museum copyright privileges to her book.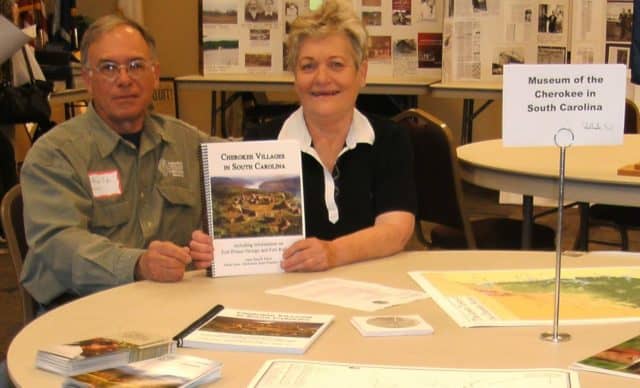 ---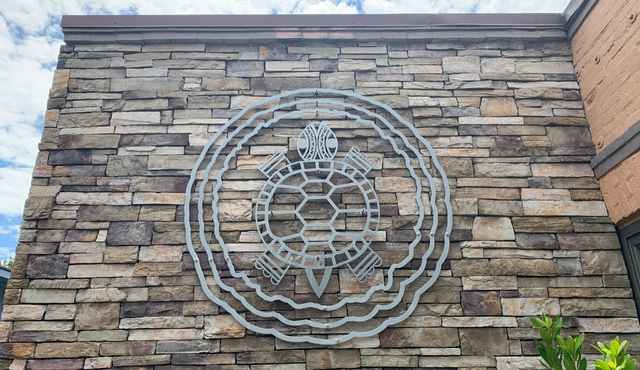 Location
Museum of the Cherokee in South Carolina is on Short Street in Walhalla, behind the Oconee County Courthouse and walking distance from the Oconee History Museum and Patriot's Hall veterans museum.
HOURS:
Thursday – Saturday 11am-4pm
Contact Luther Lyle if you are interested in a special group tour lutherlyle@bellsouth.net
Check the Museum's Facebook page for more information.