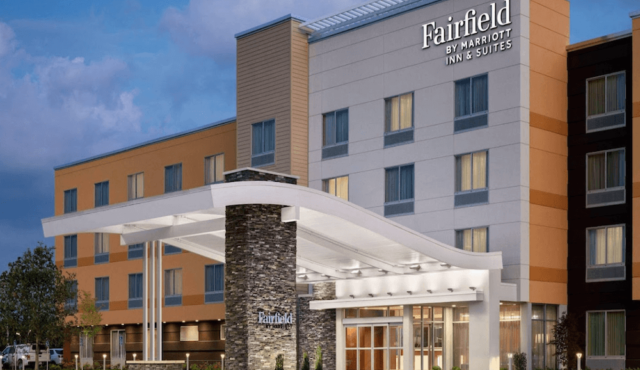 Fairfield By Marriott Inn & Suites Has Opened in Seneca.
This hotel was four years in the making, and we're thrilled to announce it has officially opened!
Location
The building overlooks Lake Keowee and is minutes from historic downtown Seneca.
Clemson University is 7 miles away, so this is an ideal location for sports fans or parents to visit college students or participate in campus activities.
If you're traveling on business this is a great central location for major companies including Duke Energy, Itron, and Borg Warner.
When you stay at Fairfield in Seneca, you'll be well situated for outdoor activities and close to numerous restaurants.
---
Amenities
Relax on the deck, enjoy a swim in the outdoor pool, or work out in the fitness room.
Meetings
A Meeting Room that seats 73 people is available for corporate meetings. Reserve the room and get access to complimentary Wi-Fi and hard-wired internet.
Rooms
There are 102 rooms with approximately 50 rooms overlooking Lake Keowee.
Guest rooms feature two queen beds and a large flat-screen TV. Suites have a king-size bed, pullout sofa, sitting area, and large flat-screen TV.
Regardless of your travel plans, the friendly staff at Fairfield by Marriott Inn & Suites is waiting to welcome you to Seneca!
For information about rates and availability, view the Fairfield Inn & Suites Seneca website.