Local guide to dozens of cultural sites located in Oconee County, SC
Passport to Arts & Historical Landmarks is a pocket-size guidebook highlighting twenty-two interesting places of cultural significance within Oconee County, SC.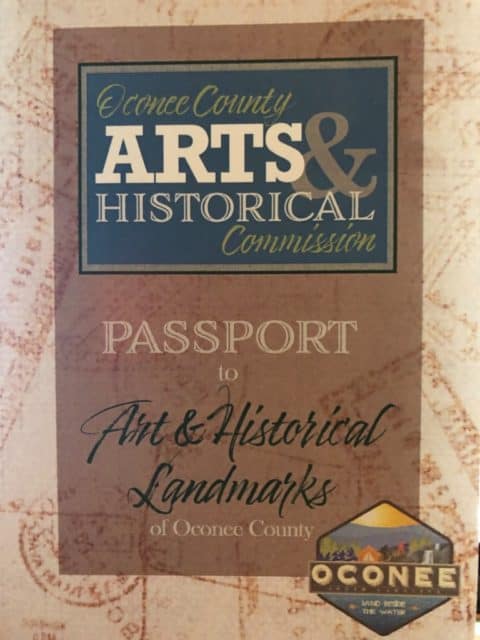 The Passport will lead you to these local points of interest:
Blue Ridge Arts Center (BRAC)
End of the Road Studios
Gateway Arts Center
Kudzu Kabin Designs
Upstate Heritage Quilt Trail
Historic Ballenger House
Historic Old Pickens Courthouse, Church and Cemetery
Oconee State Park
Oconee Station State Historic Site
Retreat Rosenwald School
Stumphouse Tunnel/Issaqueena Falls
Walhalla Fish Hatchery
Bertha Lee StricklandCultural Museum
General Store Museum
Lunney Museum
Museum of the Cherokee in South Carolina
Oconee History Museum
Oconee Military Museum at Patriots Hall
World of Energy
Oconee Community Theatre
Walhalla Performing Arts Center
Westminster Music Centre
This is a free and fun way to experience treasures and cultural destinations throughout Oconee County.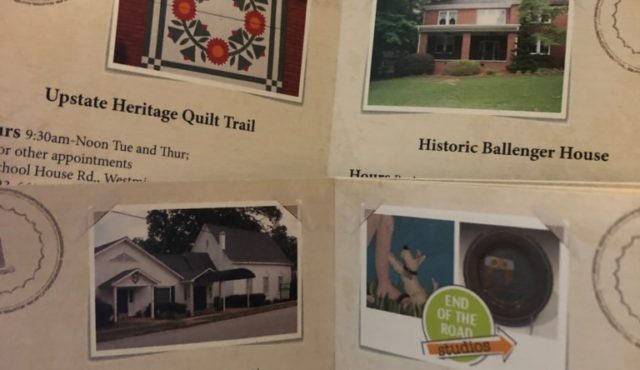 To obtain the passport, stop by any of the places listed above.
How to use the Passport:
Choose your destination
If the destination is a manned site, make sure to get your passport stamped.
If the destination is an unmanned site, mark your passport page with the date of your visit and one fact you found interesting about the site.
Once all your sites have been visited, bring your passport to the Oconee PRT office at South Cove County Park and redeem your Treasure Hunters surprise and be entered for the grand prize drawing – 5 Night Camping Pass to Oconee County Parks!
For questions, contact Oconee County PRT (864) 888-1488