We're home to the only cold-water fish hatchery in SC!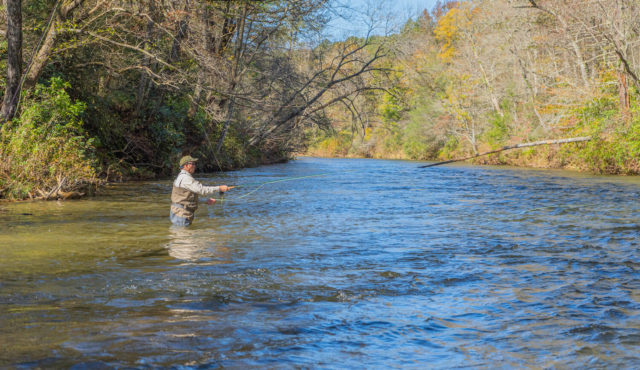 The cool mountain rivers and streams in northern Oconee County are popular destinations for trout fishing.  The area offers prime habitat for trout and pristine natural settings where anglers enjoy peaceful fishing.  To top it off, Oconee County is the life source for trout fishing in South Carolina!
Culturing Trout
Trout is an especially sensitive wildlife species.  They can only live in pure, cold water.
On the whole, South Carolina's geography is not conducive to trout. Most waterways in the state get too warm for trout to survive.  But in the higher elevations, where the Appalachian Mountains fall off the Blue Ridge Escarpment into the foothills, tributaries flow into mountain streams.  Several such streams are found in Oconee County and the conditions offer cold water habitat necessary for trout to thrive.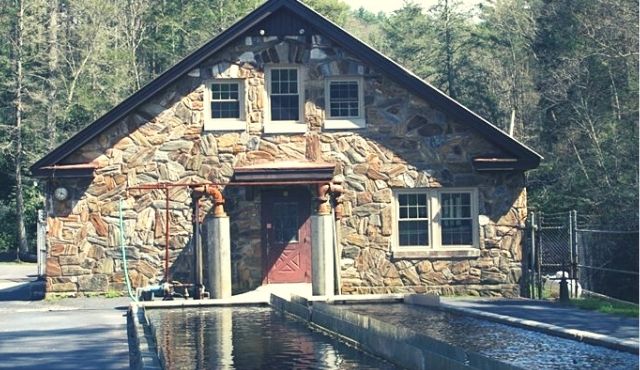 The Walhalla State Fish Hatchery (located in northern Oconee County) is the only one of its kind in South Carolina.  This trout-specific facility was built by the Works Progress Administration and the Civilian Conservation Corps in the 1930's.  The hatchery is run by the South Carolina Department of Natural Resources with funding provided by Duke Power, U.S. Corp of Engineers, Sport Fish Restoration (Federal Aid), and revenue from the sale of fishing licenses.
The ability to breed and raise trout in Walhalla State Fish Hatchery's controlled environment has enabled trout managers to successfully extend trout fishing year-round into places where trout would not otherwise have the resources to survive.  On average, the Hatchery produces 500,000 trout each year for stocking public waters of South Carolina.  Much of the trout is cultured to be a catchable size of 9-12″.  The hatchery also provide trout eggs and small fingerlings to other state agencies.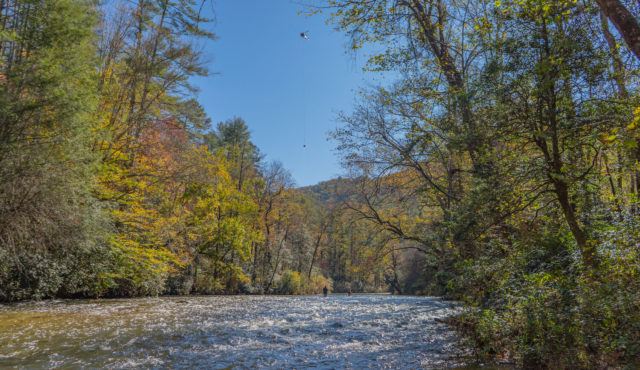 Trout Releases
In the colder months (November through April) the South Carolina Department of Natural Resources orchestrates trout releases at specific locations–the details of which are a well guarded secret.
In Oconee County trout are released into Lake Jocassee and Lake Hartwell.  Sections of the Chattooga and Chauga Rivers are remote enough that helicopters are used to release the fish into the water.  Water-filled containers full of trout are transported in trucks from the hatchery, then driven to a staging area where they are rigged to cables and hoisted by helicopter.  The helicopter flies over the river, and in mid air, the containers are opened and thousands of fingerling size trout are released into the river.
Stocking these places with trout is advantageous for anglers and enhances the sport fishing industry.
Check with Chattooga River Fly Shop, in Mountain Rest, SC, for more information about fishing in the area.
---