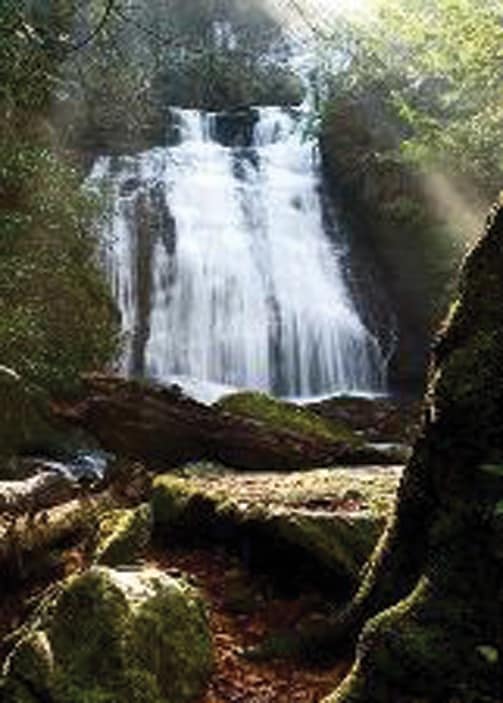 If you are into hiking, and you are in the Long Creek, SC area, you must check out the Possum Creek Trail (also signed as Opossum, depending on where you look).
The trail is 2.2 miles each way, with some optional side hikes if you have the time.
The trail starts off with some gentle downhill through a beautiful forest with a myriad of different trees and plants. After a bit, the trail flattens and the ecosystem shifts into what could be called Fern Gulley. The trail is surrounded on both sides by a plethora of ferns; and then as it slopes up on either side, it is surrounded by lots of very tall oak, hemlock, and pine trees. The trail crosses over a small creek several times (don't worry about wet feet) and follows it as it progressively gets a little larger and has some cascading waterfalls.
After the stint through the ferns, the trail enters what the Indians used to call the "Rhododendron Hells". You'll walk through a shaded tunnel underneath enormous rhododendron plants. If you visit this trail in late May or June, you are sure to see the rhododendrons and mountain laurel with blooming white and pink flowers. There are some very peaceful spots in here to sit and lean against a rhododendron right next to the creek.
After a while, the trail enters back into tall growth forest with gently sloping ups and downs. There are steps in areas where it becomes a little steeper. For the final stint, the trail enters a more lush forest again as it approaches the river. The trail becomes a little steeper in its final descent.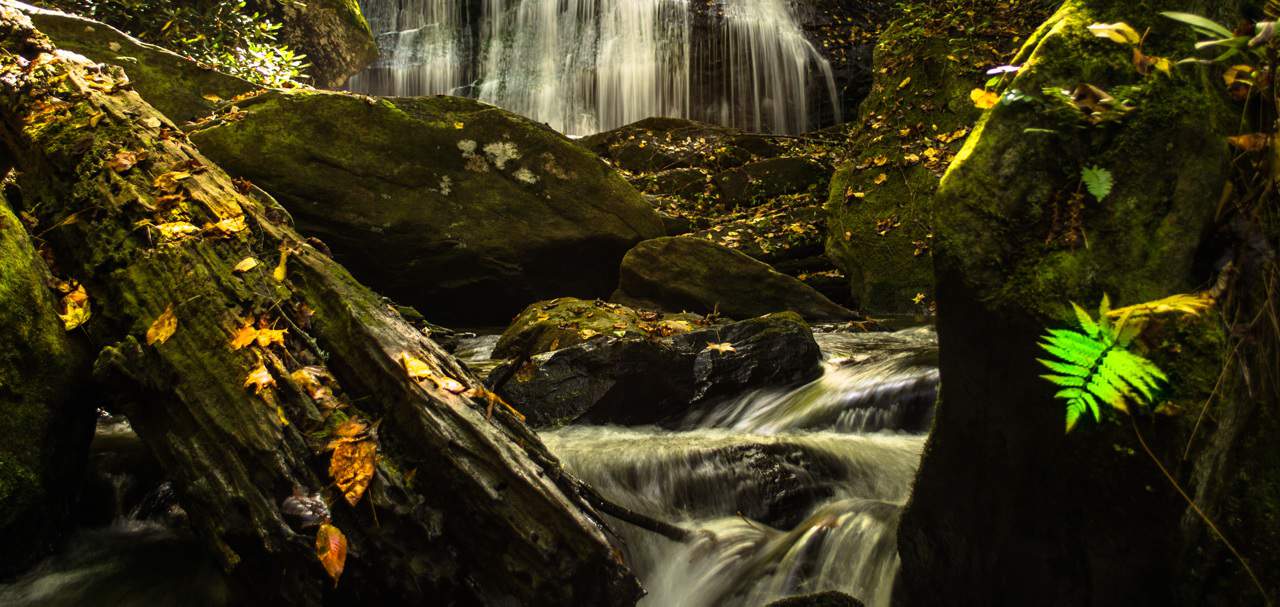 Once you reach the bottom, there are several logs down in the shade and a fine area to picnic. There are also some trees that are the perfect distance apart for a hammock or two.
From here, there are several things you can do: You can either walk through Possum Creek (about 7' wide), or over a log that crosses it and go to a big sandy beach in the sun on the banks of the Chattooga River. There is a large pool here that is great to play in. You can also walk upstream along the Chattooga River along a trail that has been bushwhacked enough to be called a path, but you will be going up and over large rocks, pulling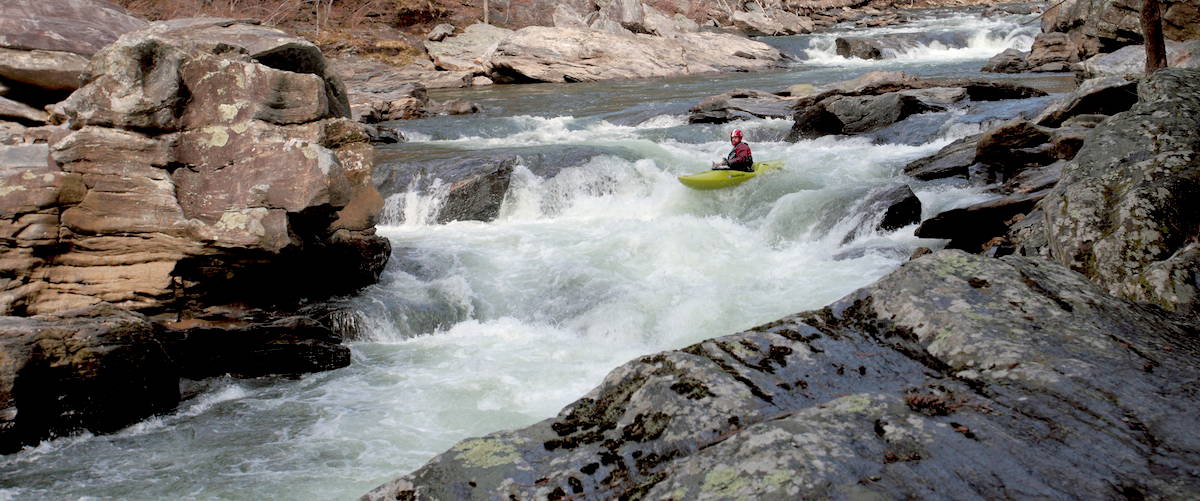 back branches, etc…If you walk upstream about ¼ mile, you can reach a good jump rock (no diving, though), or if you go just a little further, you will reach the bottom of the Five Falls, the largest series of rapids on the Chattooga River. Here, depending on the season, and time of day, you can see commercial rafts and kayaks negotiate the rapids.
From the bottom of the original trail, you can also look to your left for a trail sign and walk upstream along Possum Creek to get to Possum Creek Waterfall. This is a beautiful .3 mile trail and is well worth the short hike. The waterfall is a series of cascades and is wonderful to sit under on a hot day. Be sure to have good shoes to wear in the water, though. One can also bushwhack up to the next level of the falls, but it is not easy.
Directions to trail head
From Clayton, GA:
Take Hwy 76 to Long Creek, SC. Turn right on Orchard Rd. At the dead end, turn right on Battlecreek Rd, go approx. .5 miles and turn right on FS755 or Turkey Ridge Rd (the sign is often missing – it is after a left curve in the road and is the 2nd of two gravel drives very close to each other). Drive 2.3 miles to the trailhead. There is a parking area just past the trailhead. The trailhead will be on the left and can be slightly hard to see.