Oconee Relief Efforts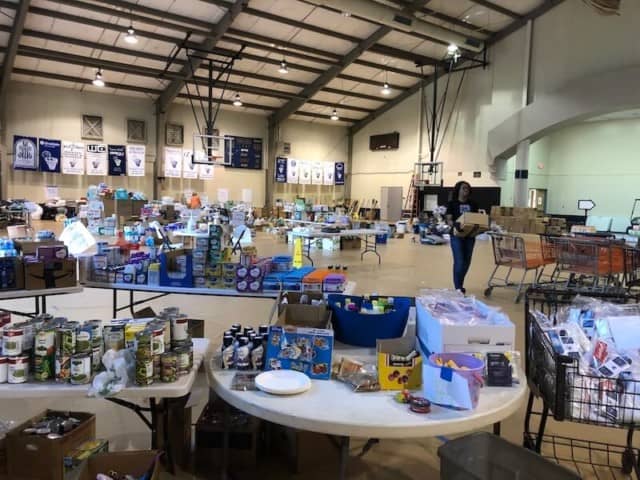 Immediately following the tornado, the citizens of Oconee dove in working tirelessly to support the victims with donations, hot meals and smiling faces. Charlotte Waters, Sales and Social Media Manager for Visit Oconee SC, was one of those people. She managed the entire flow of donations coming in from the generous community, surrounding counties and throughout the state including a truck from as far away as North Charleston. Oconee County Parks, Recreation and Tourism Director, Phil Shirley, City of Seneca Recreation Department and the Oconee History Museum staff were on hand to oversee all aspects of the operations. They were supported by a plethora of volunteers from throughout the county and beyond who continue to keep the operations open at the Shaver Complex.
The donation center at Shaver Complex will remain open through May 8th from 10am-2pm.  After that donations will be turned over to the United Way for benefit of residents in Oconee County.
---
Help Fund Relief Efforts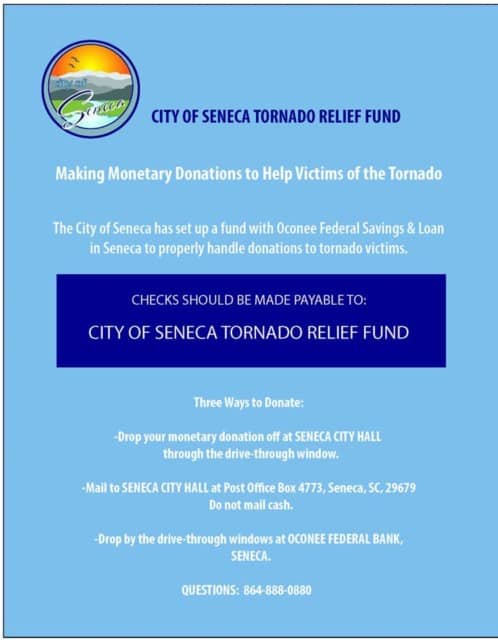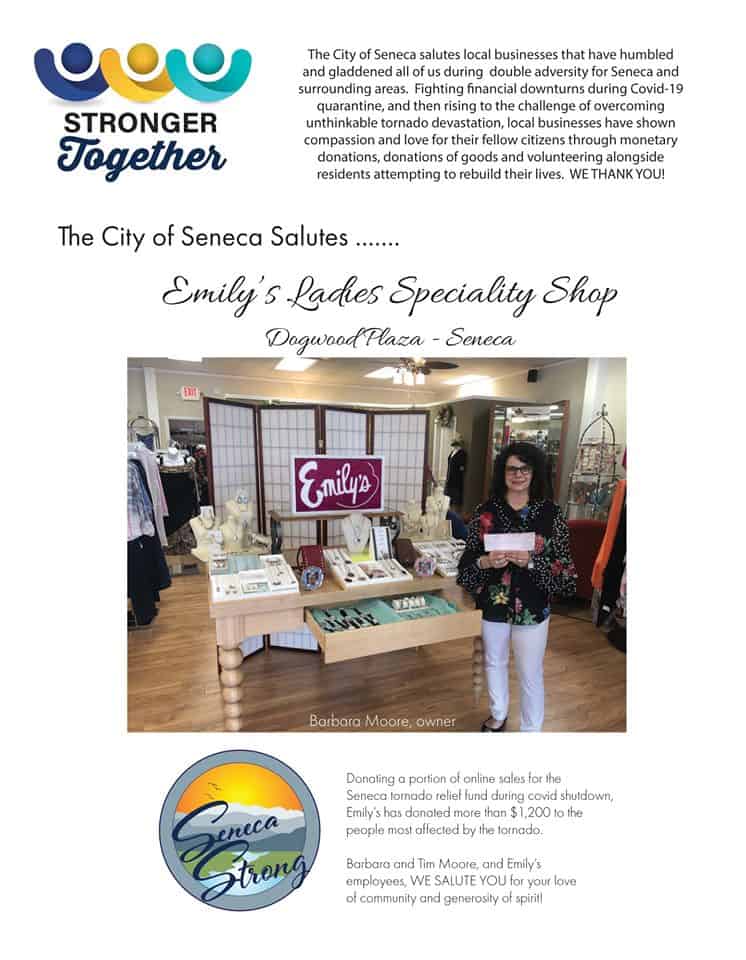 Seneca Strong T-shirts
Local graphic design company, T&R Graphics, is printing "Seneca Strong" shirts to help help the cause. $10 from every shirt sale goes to the Seneca Tornado Relief fund.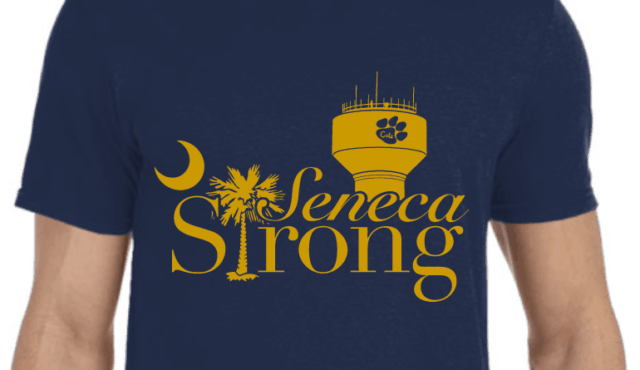 Angels
Green Springs, an eclectic gift shop on Ram Cat Alley in Downtown Seneca, is selling angels to benefit relief efforts.  25% of each angel sale will be donated to the Seneca Tornado Relief Fund.
Green Springs has reopened for business.
HOURS
Thursday, Friday, Saturday
11:00am – 4:00pm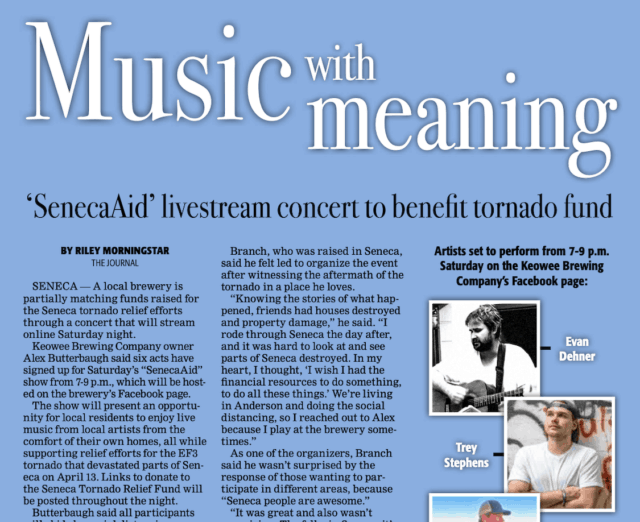 'Seneca Aid' follow-up
Keowee Brewing Company hosted a livestream concert on April 25th.  The event exceeded their expectations and raised $7,500!
The money was donated to the United Way to help residents in Oconee County with tornado relief efforts.
On Keowee Brewing Company's facebook page, they gave special thanks to S M Carr Law Firm and Cain Law Firm for each matching $1,000.