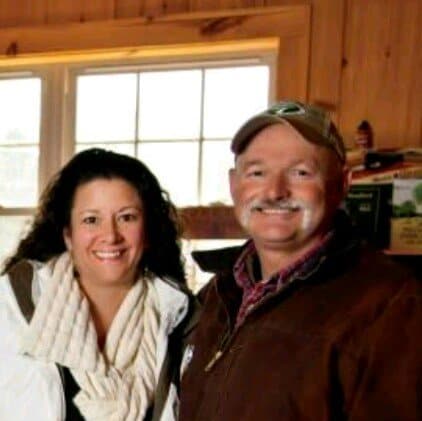 Ed (Bubba) Land and his wife Kitty own Chattooga Belle Farm in Long Creek, SC.
In the 1950's and 1960's, the predecessor of Chattooga Belle Farm was Horseshoe Lake Farms, which with 1650 acre of apples was the largest apple farm east of the Mississippi River, and was co-owned for a time by comedian Groucho Marx. Several hard freezes in the 1980's forced the farm to sell off to the forest service and other farms.
Today, Chattooga Belle Farm is a u-pick orchard with over 18 varieties of fruit under a spectacular 180-degree panorama of the Blue Ridge Mountains, a cattle ranch producing grass-fed beef, and a beautiful event barn/wedding venue with over 75 weddings performed in 2016.
The farm store sells 8 varieties of locally produced wines, interesting jams and many other items, with a section offering Certified-South Carolina goods.
Belle's Bistro is the farm's lunch spot open Thursday through Sunday 11:00am – 2:00pm, with delicious farm-to-table offerings.
As if that is not enough, last year Ed opened up Chattooga Belle Farm Distillery, which produces 100% farm-grown and produced brandy and moonshine, and vodka and whiskey. They offer fun tastings at the distillery to top off your farm visit.
The Lands own Chattooga Belle Farm Feed, Hardware & Roadside Market, which packs a whole lot of useful merchandise into a very small space.
The farm welcomes visitors all day, every day, to enjoy the mountain panorama, beautiful sunsets or an evening under the stars. There are areas that are restricted to visitors when a wedding or other event is taking place.
To learn more about Chattooga Belle Farm, visit www.chattoogabellefarm.com.