"Every Quilt Tells a Story and Every Story Leads to a Discovery"
Quilt panels can be seen on homes, historic buildings, parks, schools and businesses. Upstate Heritage Quilt Trail is a non-profit, all volunteer organization with 245 (and counting!) quilt blocks on display in Anderson, Oconee and Pickens Counties. There are 3 quilt production studios in Upstate South Carolina. The Oconee County studio is in the Old Oakway Intermediate School in Fair Play.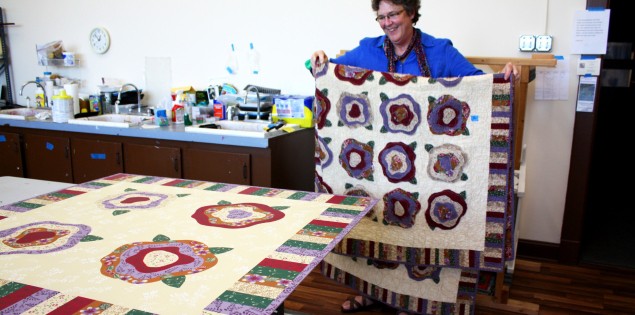 How do they do it?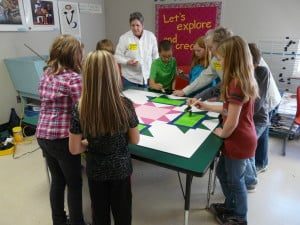 It's a talented team of people who work together to create the quilt blocks — and they aren't necessarily quilters.
The project is community based and involves individuals from all walks of life and ages.
It's not unusual to find production team volunteers providing a quilting education program at local schools and then supervising students to paint a panel for their school.
What does it cost to have a quilt block made?
The UHQT is a non-profit organization and their primary source of funding is through the production of quilt panels. The cost of a quilt panel covers the materials used and all manner of project-related expenses for administration, studio rental, utilities, promotion and production.
5-color panels:
4′ x 4′ panel is $275 + $50 installation fee
8′ x 8′ panel is $575 + $100 installation fee
Many designs are unusual sizes and have numerous colors so the price varies depending on a particular design.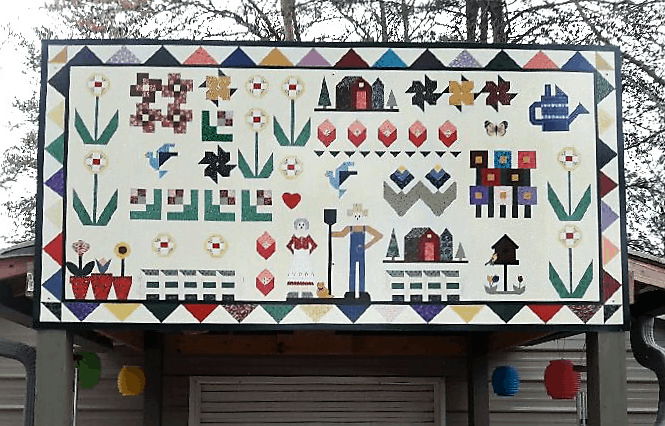 For many years, UHQT was fortunate to partner with Blue Ridge Electric Co-op for installation of quilts in the area. Blue Ridge had a bucket truck they would send out if the building was too high to reach from a ladder. This is no longer a service Blue Ridge provides.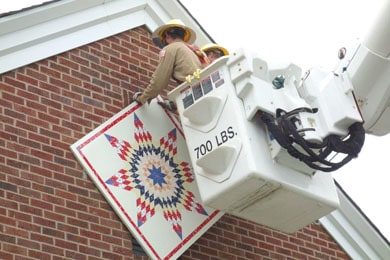 Of Note:
A requirement of UHQT is that there must be an existing fabric quilt in order for a block to be replicated into a display panel.
Many people want to have their own quilt block for display. But unless there is a sewn fabric quilt, the quilt block production team will not create it.
In some cases UHQT will put people in touch with a someone who might be willing to sew them a fabric quilt. When the fabric quilt was complete, the production team gets to work laying out a pattern on the block with rulers, pencils and tape. Sometimes a quilt owner can help paint their block in the studio.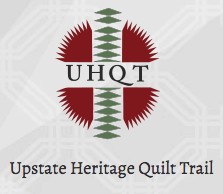 Check the uhqt.org website to learn the history of each quilt panel, and view a map of quilt block locations.
You can also find out how to get a quilt block of your own.