Ideas for adventure lovers on your Christmas list!
OUTDOOR RETAILERS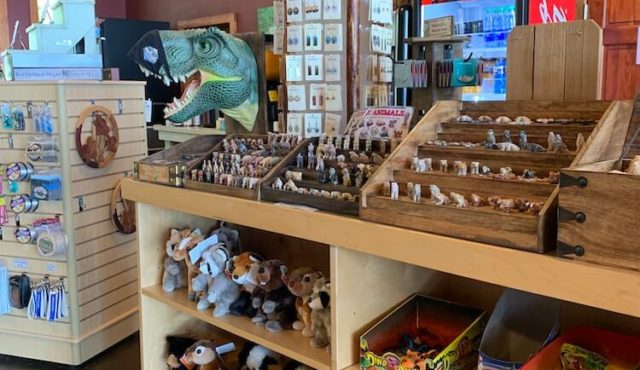 Park Gift Shops
If you haven't considered Christmas shopping at our parks, you should!
Each of our Oconee County Parks and South Carolina State Parks has retail space with an interesting assortment of gift items.
Books, toys, jewelry, clothing, gear and more!
Park gift shops are a great place to purchase unusual gifts for people on your list who are into bird watching, fishing, hiking, camping and being outdoors.
---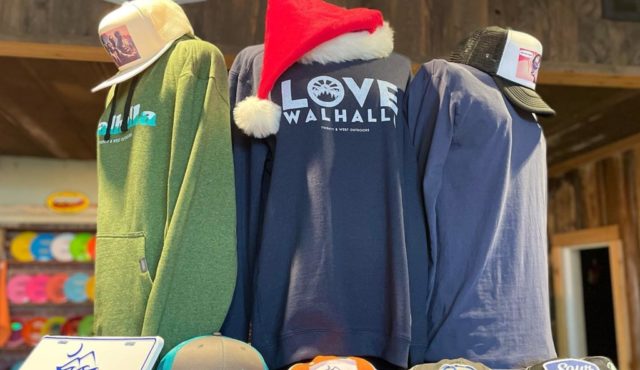 This locally owned outdoor adventure store is located on Main Street in Walhalla.
Check them out for neat gifts for active folks. You'll find a selection of clothing, jewelry, socks and gear for camping, hiking, disc golf or just having fun outside. Freeze dried meals and snacks too.
Sadly, Twenty8West just announced they'll be closing the store at the end of December 2021.
On the bright side:
They're having a big sale on everything in the store. Get it while you can!
---
This retail store in Long Creek has a selection of merchandise geared towards whitewater enthusiasts. You'll find clothing, paddling and camping accessories, along with unique items!
The store shares space with The Gauge Coffeehouse so you can get a bit to eat and find food and beverage gifts too.
More Outfitter Stores can be found on this page.
PARK PASSPORTS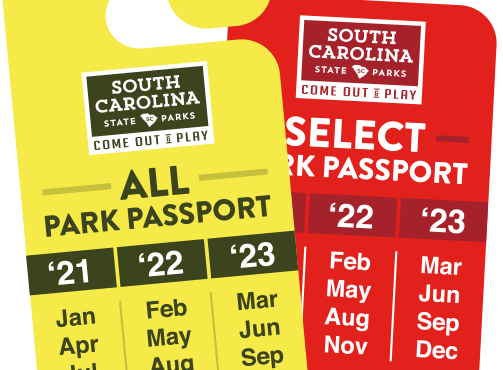 Purchase an annual Park Passport to allow entry into South Carolina StateParks for everyone in the pass holder's vehicle.
Four state parks are located in Oconee County:  Devils Fork, Oconee State Park, Oconee Station State Historic Site and Lake Hartwell State Park.
Choose from ALL or SELECT Park Passports depending on how much traveling you plan to do.  Passports are half price for SC senior citizens, legally blind, disabled residents of South Carolina and active members of the South Carolina National Guard.
Note:  park passports are good for entry to SC state parks, but they do not guarantee entry to a parks if it is full.
---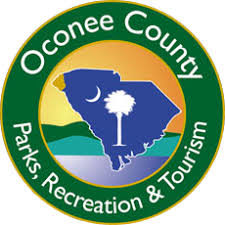 Consider gifting an Annual Pass that allows entry into all three parks located in Oconee County: Chau Ram, High Falls and South Cove.
The Park Pass covers admission fees for the year, which is a great value for anyone who frequently visits our parks!
The $25 Annual Pass is valid for residents of Oconee County.  Discounted $15 price for senior citizens, legally disabled persons and veterans.
GIFT MEMORABLE EXPERIENCES 
Chattooga River Fans: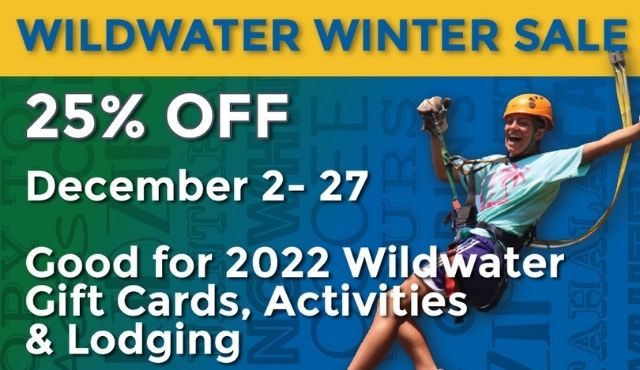 Give a Wild & Scenic river trip
Wildwater's Winter Sale is happening now!  It's a great way to save on a variety of adventures to be had on the Wild & Scenic Chattooga River.  Plan ahead for a spring or summer trip full of whitewater rafting, kayak instruction, standup paddle boarding, ropes courses or zip line tours.
The great thing about Wildwater is they have on-site lodging at their Chattooga outpost is suited to various budgets and group sizes.
Not ready to commit?  Give a Gift Card for the recipient to choose their own adventure!
---
For Fish Fanatics:
Give a fly fishing excursion
Chattooga River Fly Shop is the only outfitter licensed and permitted through the US Forestry Service to operate on the Chattooga and Chauga Rivers.
They offer guided fly fishing wade trips on both rivers.  They'll take you to search for trout in the cooler months or bass fishing when the weather warms up.  Their store in Mountain Rest, SC sells fishing equipment, rods & reels, flies, and they offer fly tying classes.
Southern Outlaw Adventures offers guided fishing on Lake Jocassee; and their sister company, Jocassee Outfitters Fly Shop, sells a full line of fly fishing essentials.
---
Lake Lovers:
Give exploration & wonder
A Gift Certificate for a boat tour on Lake Jocassee would sure be memorable! Jocassee Lake Tours is the only Naturalist led tour operator on Lake Jocassee and within the Jocassee Gorges. Their philosophy is: "Being out of doors in wild places is good for the body and good for the spirit!"
You could also make a Christmas contribution to the Jocassee Wild Child Program.  Jocassee Wild Outdoor Education is a non-profit branch of Jocassee Lake Tours. The organization is dedicated to helping kids (of all ages) discover why the Jocassee Gorges are truly one of the world's Last Great Places. Your contribution will enable children to explore the Jocassee Gorges, by way of Lake Jocassee, where they'll experience magic and wonder in this unique place!
---
MERCH WITH MEANING 
Purchase merchandise that helps protect and maintain our special places!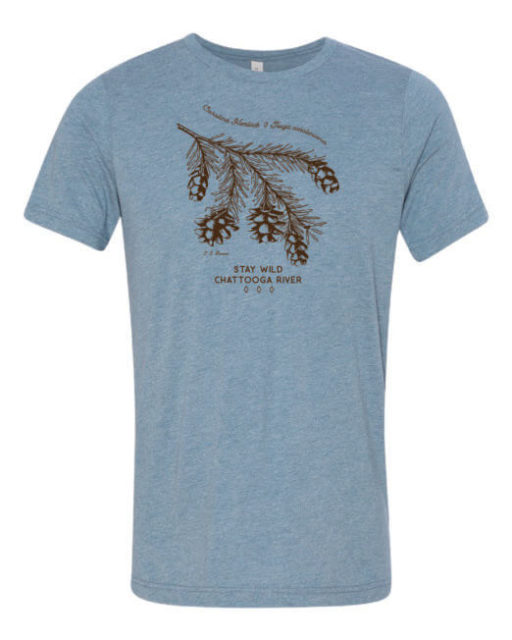 Support the Chattooga Conservancy
This non-profit, grassroots conservation organization works to promote and protect the Wild & Scenic Chattooga River.
The Chattooga Conservancy educates and informs its members, and the public, about activities (often related to the U.S. Forest Service's management) within the Chattooga River watershed's three national forests.
The Chattooga Conservancy is a member-driven organization funded by membership dues.  Consider becoming a member or gifting a membership.
All proceeds from their online store help support the their ongoing programs.
---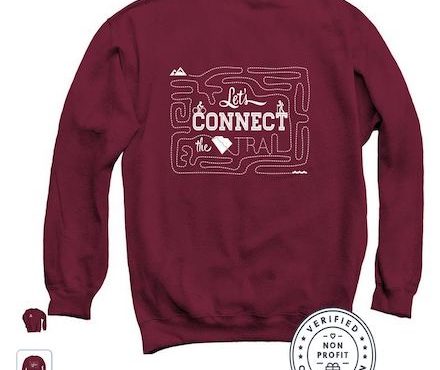 Support the Palmetto Trail
The #ConnectTheTrail Campaign helps the Palmetto Conservation Foundation get closer to connecting The Palmetto Trail, which is South Carolina's cross-state hiking and biking trail.
At present, the Palmetto Trail runs nearly 400 miles across South Carolina. The goal is to connect approximately 500 Trail miles that stretch in a continuous ribbon from the mountains to the sea (from Walhalla in Oconee County to Awendaw in Charleston County).
Every purchase of Palmetto Trail merchandise goes directly towards connecting the Trail and provides help with maintenance and keeping the Palmetto Trail in great condition for users.
---
Support the Foothills Trail
The 77-mile hiking trail links Oconee State Park to Table Rock State Parks.  The Foothills Trail is maintained by the Foothills Trail Conservancy.
You can help fund their efforts by gifting a membership (which includes a subscription to Backpacker magazine) or purchasing merchandise from their online store.  Guidebooks, maps, T-shirts, hats, and more!