Meet Brooks and Kay Wade, owner-operators of Jocassee Lake Tours on beautiful Lake Jocassee.
Brooks and Kay came to Lake Jocassee to campout.  They fell in love with the area and moved up six months later. They started their lake tour business in January of 2011 with one boat.  They now have three boats and a total of five guides.
The focus of their tours is to learn about and share the natural history of Lake Jocassee and the surrounding areas.
They have both completed the Clemson Upstate Master Naturalist program. They publish a newsletter every Sunday, to spread the word about current outdoor events surrounding the base of the Blue Wall, from approximately Oconee State Park to Jones Gap State Park.
Adventure opportunities they offer on Lake Jocassee
Private tours
Group tours
Saturday evening sunset tours
Full moon lake tours
Kids' adventure camps
Full week summer kayak camp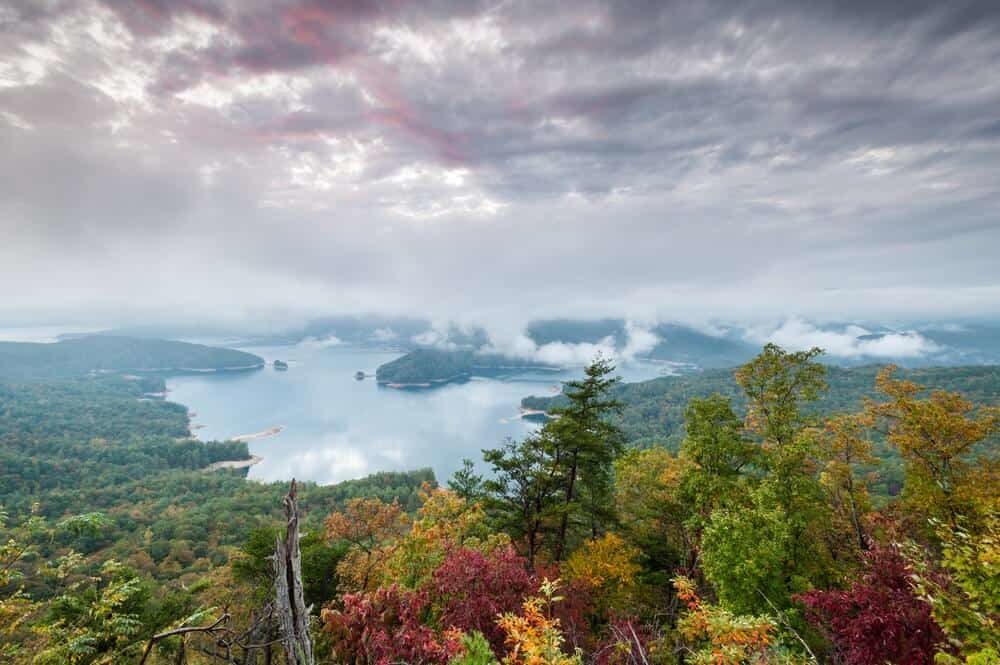 Lake Jocassee and the Upstate of South Carolina boast different natural spectacles that change with the seasons, and Jocassee Lake Tours aim to share those with their customers.
In the winter, from November until March, one of the few colonies of loons in a freshwater habitat populate the lake. The Wades were instrumental in the creation of an upcoming 3-year program by Earthwatch studying the loons.
In mid-March, the rare Oconee Bell flower blooms and is celebrated by the Bellfest festival.
Through the organization they co-founded, Friends of Jocassee, they are stewards of Lake Jocassee. The goal of Friends of Jocassee is to protect, serve and care for the Jocassee region.
To learn more about Jocassee Lake Tours, visit jocasseelaketours.com.