Truly a rare southern belle, these petite wildflowers grow in very few places.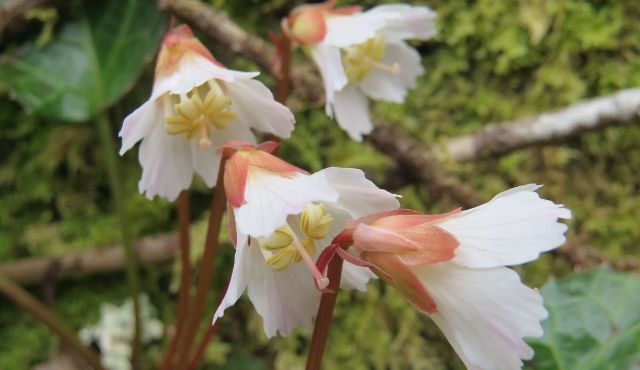 Wow!
Oconee Bell, Shortia galacifolia, and sometimes Acony Bell, is said to be one of the rarest wildflowers in the United States.
Discovered by French botanist Andre Michaux in 1787, the Oconee Bell grows only in a few isolated locations in the southern Appalachians.
In fact, Oconee County, SC is one of only seven counties in the whole country where the delicate flower is found growing wild.
Our Native American ancestors, the Cherokee, considered Oconee Bell to be a lucky omen since it grew close to the waters edge.
According to Cherokee legend, it was the Oconee Bell that led them to the valley of the "Lost Maiden," otherwise known as Jocassee.
Gillian Welch honors the Acony Bell in a song on her album Revival.
The Oconee Bell was highlighted in National Geographic in an article about Jocassee Gorges.

You can see Oconee Bells at
Devil's Fork State Park
which is located within
Jocassee Gorges
Witness Thousands of Oconee Bells in Bloom at Lake Jocassee in South Carolina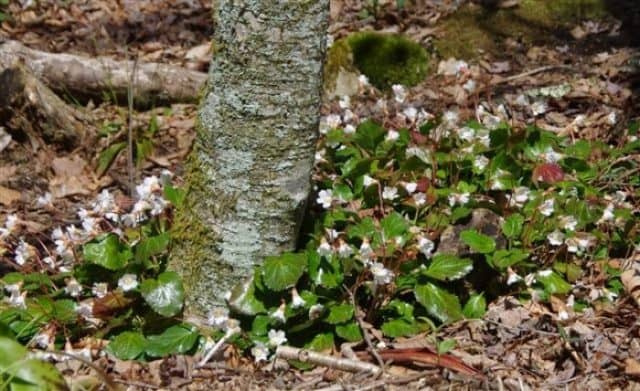 Friends of Jocassee hosts the 8th Annual BellFest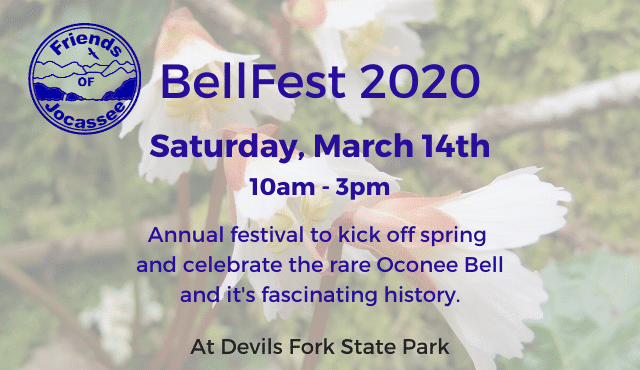 Per Friends of Jocassee:  "The star and main attraction of the day is, as always, our beautiful mountain wildflower, the Oconee Bell (a.k.a. Shortia galacifolia). Still, there's no doubt the silent auction, entertainment, interpretive hike, vendors/exhibitors in past years have all made this annual festival increasingly popular. For that, we thank you, and hope you'll join us again this year!"
BellFest promotes FOJ's mission to preserve, protect and promote natural and cultural resources of the Jocassee area and the recreational opportunities it provides.