Housed in the Historic Walhalla Civic Auditorium, the Walhalla Performing Arts Center offers an intimate setting with a world-class stage that appeals to entertainers and audiences alike.
From Grade School to Premier Entertainment Venue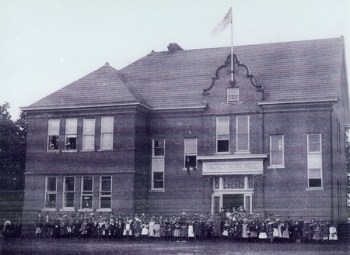 Originally built in 1913, the building served as the Walhalla Grade School auditorium for decades. By the 1990s, the building had major problems and nearly ceased to exist. In 1993 concerned citizens obtained a lease and a 501(c)3 designation and restoration efforts began. It took ten long years, and finally, in 2003, the building was open to the public once again. We are thankful that community members saw the value of saving this historic building. Every effort was made to upgrade the facility to meet the needs of modern artists. Oconee County is fortunate to have this event venue which draws talented performers to its stage.
A History of Hosting Top Performers
WPAC has a surprisingly diverse line up of big-name performers on the calendar. Wynonna Judd, The Marshall Tucker Band, Arlo Gutherie, Crystal Gayle, Travis Tritt, and many nationally known entertainers are coming to Walhalla Performing Arts Center this year.
WPAC is an easy drive from larger cities and appeals to musicians and entertainers going from Greenville, Charlotte, Atlanta, and other destinations in the Southeast. Shows at WPAC allow entertainers to unwind a bit and enjoy the low-key setting on the front or back end of other engagements.
A Venue with a View
The audience gets an up-close personal view of performers. The auditorium has 453 seats including balcony seating. There is a reception hall that can seat 100 people. Concessions, including beer and wine, are served in the reception hall during event performances. When available, the reception hall can be rented for special occasions or conferences.
Places to Eat During Your Visit
When you visit Walhalla, SC you won't have to worry about traffic jams when you come to town. There is abundant free parking at WPAC, and the location is close to downtown restaurants and bars. Carolina Pizza Co., 3 Amigos Grill, The Hungry Hiker, The Steakhouse, Poke at Little Japan, Partners in Wine, and West & Co. Taproom is all within walking distance from WPAC. Partners in Wine often has extended hours where they stay open late to serve patrons after WPAC shows.
WPAC is a volunteer organization supported by members, sponsors, and volunteers. Every ticket, concession purchase, and event rental supports the ongoing success of WPAC!