Oconee County is fortunate to have three county parks, all of which boast waterfront locations. Two parks are on Lake Keowee, and one park is on the Chauga River.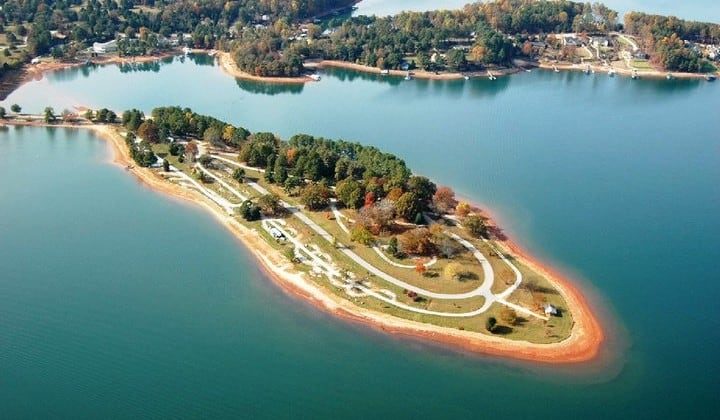 South Cove County Park (Lake Keowee)
48-acre park on a 15-acre peninsula at the southern end of Lake Keowee
88 campsites with water and electricity
46 sites are waterfront
Playground & picnic shelter

High Falls Park (Lake Keowee)
46-acre park located towards the middle of Lake Keowee
100 campsites
10 sites are waterfront
Playground
2 Shelters and a recreation building

Chau Ram Park (Chauga River)
Located at the confluence of Ramsey Creek and the Chauga River near Westminster
28 campsites
Over three miles of hiking trails
A mile of the Chauga River runs through the park including Pumphouse, Can-opener and V rapids
Handicap accessible 40′ waterfall and 160′ suspension bridge that spans the Chauga River
Note: Chau Ram is closed from November – March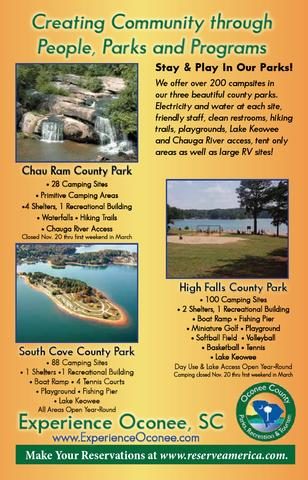 To better market the county parks, and to facilitate ease of planning for visitors, Oconee County has joined the Reserve America system.
To make a reservation at one of the beautiful county parks, go to experienceoconee.com, click "Reservations" and select your park.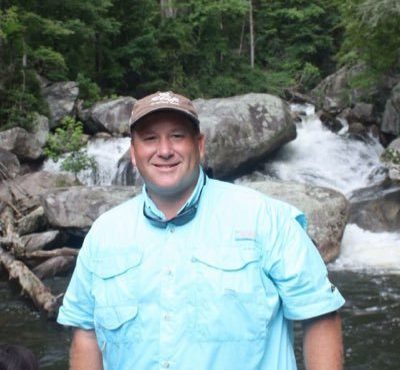 Phil Shirley is Director of Oconee County Parks, Recreation & Tourism and a key partner with Visit Oconee SC.