Do You Love the Forest, Chasing Waterfalls, or Being Off the Beaten Path?
Want to get away and rejuvenate your spirit?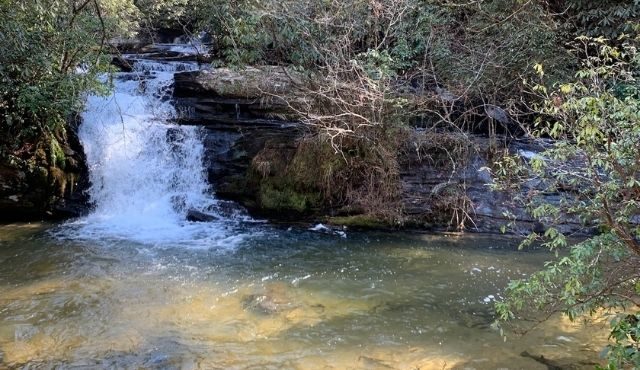 Slow down, chill out, and surround yourself with wilderness in a place named Mountain Rest.
This rural community borders two rivers and hundreds of thousands of acres of national forest.
Located at a higher elevation than the rest of the state, Mountain Rest, South Carolina, is home to dozens of wonderful waterfalls! Nine of which can be viewed along hikes through the woods. Sorry, folks, none of these waterfalls are viewable from the car. But Ramsey Falls at Chau Ram County Park in Westminster can be seen from the parking lot. It's approximately 30 minutes from Mountain Rest.
You can have plenty of day trip adventures with friends, family, or solo for a memorable weekend. Come hike or bike public trails, pack a picnic and spend several hours in the forest near creeks, streams, or rivers.
In Mountain Rest, you'll be close to Oconee State Park and many hiking opportunities, including sections of the Foothills Trail. You can access trails to the Chauga River and the Chattooga River's upper stretches, which are popular for fishing expeditions and private canoe, kayak, and rafting excursions.
There are plenty of sites to explore for a day trip, but it's even better to enjoy Mountain Rest for an entire weekend!
Play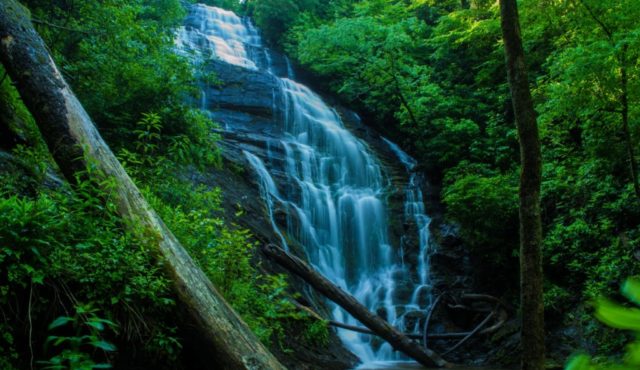 Waterfall Country
If you like waterfalls, this remote area–in the heart of the Sumter National Forest–is loaded with opportunities! Streams, creeks, rivers, and the right geography mean there are numerous cascading falls to find.
Depending on how much time you have and your physical ability to get there, you can access ten different waterfalls in Mountain Rest. Each of the waterfalls is off in the forest, so hiking to and from is part of the fun!
There are more ways to spend a day on the mountain and plenty of family-friendly adventures to have.
Stay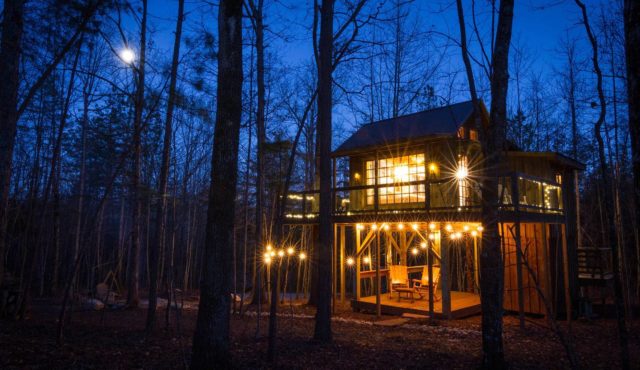 Sleep in the trees
Tucked in the woods, luxury treehouses Stella Vista and Bella Luna are ideal for romantic nights.
Are you coming with your family or a group of friends? Oconee State Park is a terrific option with a campground, CCC-era cabins, swimming lake, canoe rentals, fishing, and playgrounds for the kids.
Our Stay page has additional places we recommend.
Newly listed vacation rentals are popping up all the time. Check Airbnb or VRBO using "Mountain Rest, SC" for your search term.
Eat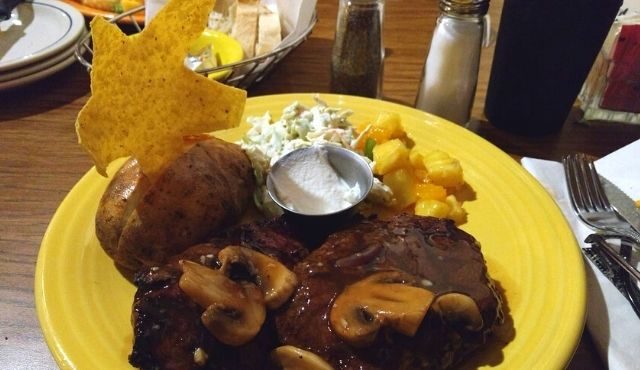 Dinner done right
Dakota Grill is one of just three restaurants you'll find, and it's "down the mountain" on the way into Walhalla.
It's an intimate dining experience where a husband and wife run the show. He's the chef, and she's the server. The menu is consistent and always delicious. Bread is served with dinner, an optional salad bar, beer & wine. For something different, try the smoked trout quesadilla–yum!
Open Tuesday – Saturday 5-8 PM
---
Travel tips if you're heading to Mountain Rest, SC
This is a rural area near both the Georgia and North Carolina state lines.
Verizon is the main service provider, but cell reception is patchy.
You most likely will not get cell service if you're in the river corridor.
Many places do not have WiFi.
You will not be close to grocery stores or a selection of restaurants.
It's approximately 20-25 minutes down the mountain to reach nearby towns.
The local store, Tunnel Town Express, has gas, beer, convenience items, and a small lunch counter.
There is a Dollar General store.
You'll be on two-lane roads that might seem in the middle of "nowhere," but there are plenty of people you could potentially run into, so stay alert.
Oconee's Trout Industry article has information about trout releases and fishing opportunities in Mountain Rest.
Long Creek, SC is nearby with additional outdoor activities and restaurants.
---
Mountain Rest Restaurants
Mountain Rest Cafe & Scoops Ice Cream (next to Dollar General)
Serves lunch 11:00am-2:00pm (Thursday – Sunday)
Dinner 5:00-8:30 pm (Saturday)
Ole' South Grill & Mercantile (next to Mountain Rest Post Office)
New restaurant opened March 1, 2021.  They serve breakfast and lunch 7-days a week.
Check their FB page for updated hours as they may be open for dinner too.
---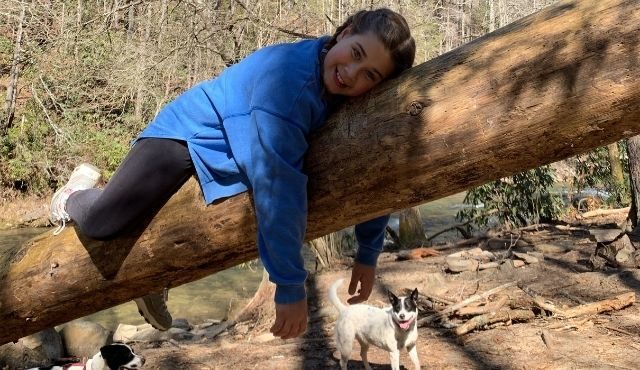 Visit Mountain Rest, SC, to get away from your every day and surround yourself with forest wonders!