Curated Trip Ideas
The following was submitted by adventure travel writer Anna Cook. You can follow her adventures on the website Stuck On the Go.
Are you considering visiting Oconee County, but you don't have time to do the research and plan your trip?
I've put together a quick travel guide to help you with just that!
While the outdoors are front and center on a trip to Oconee County, South Carolina, you'll also love exploring the quaint towns of Seneca and Walhalla.
If you're wondering how many days to spend in town – it depends. Oconee is a great place for a weekend trip, but there is also plenty to keep you busy for a whole week, especially if you love the outdoors.
Why Visit Oconee County, SC?
You should visit because the beautiful mountains of South Carolina provide a unique backdrop for outdoor adventures.
There are opportunities for everyone to enjoy the outdoors, no matter their fitness or activity levels. Oconee has it all, from easy to difficult hikes, waterfalls, rivers, and lakes.
For our adrenaline junkies, you'll love whitewater rafting on Class V rapids, but if a low-key vacation is more your style, then lounging on a beach by the river at Chau Ram County Park would better suit you.
What to do: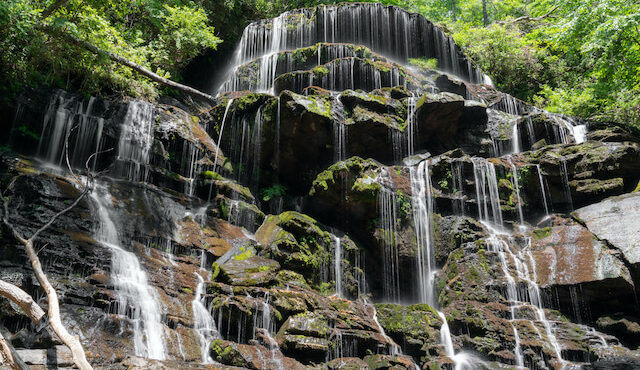 Go chase waterfalls
Taking a waterfall hike is probably one of the most popular ways to enjoy the outdoors in Oconee County.
With so many waterfalls to choose from, it can be hard to pick which one to visit!
For an easy hike that leads to several waterfalls, check out Brasstown Falls. It's a 1.5-mile out-and-back trail where you'll see three different waterfalls – each one equally stunning. Make sure you know how to get to the trailhead beforehand, as the cell service is spotty through here, and there isn't much signage along the road. There is very little cell service in the area, and minimal signage, so make sure you know where you're going before you head out.
Another easy hike that leads to a stunning waterfall is Station Cove Falls. The woods around the base of this waterfall really feel magical. Yellow Branch Falls and Issaqueena Falls are also popular ones in Oconee County, SC.
Get on the river or lake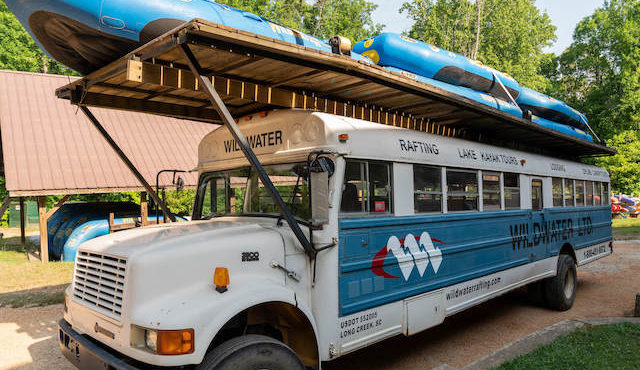 If you're looking for more of an adventure, then try whitewater rafting on the Chattooga River. You have the option of running either Section 3 (Class III-IV rapids) or Section 4 (Class IV-V rapids). It's some of the best whitewater rafting in the southeast!
Rafting trips will take up the majority of your day but stop by Chattooga Belle Farms afterward. Check out their farm store, have a tasting at their distillery, and enjoy the beautiful views.
Taking a Jocassee Lake Tour might just be the crown jewel of your trip. Going on a guided boat tour is great fun! They'll make a few stops where you have the option to get off the boat to swim under a waterfall if you want, or you can stay on the boat and lounge in the sun.
Explore small towns
For those who aren't into the outdoors, spend some time shopping at the boutiques in downtown Seneca, Walhalla, or Westminster. You'll be supporting small businesses and putting money back into the local economy.
Oconee also has some wonderful museums that you can tour. In Walhalla, there is the Oconee History Museum, Museum of the Cherokee in South Carolina, and Oconee Military Museum at Patriot's Hall.
There are two museums in Seneca – the Lunney Museum and Bertha Lee Strickland Cultural Museum.
---
Where to eat: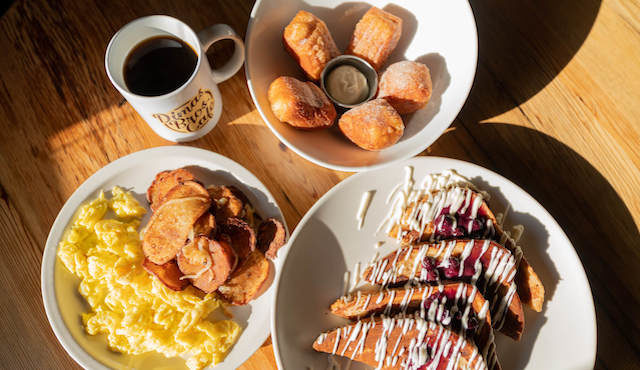 There is no shortage of great places to eat while you're visiting Oconee so bring your appetite with you.
In Seneca, Dimas Brothers Cafe is a great place to start your day. Order the beignets to share. Mayberry's is a great spot for sandwiches, and Keowee Brewing Company has a delicious menu that pairs nicely with one of their cold beers.
If you want to splurge on a night out, then do not miss Vangeli's for an upscale dining experience. It rivals any fine dining restaurant in a big city.
There are also some great spots in Walhalla – The Hungry Hiker serves hearty meals that will fill you up. Gather Uptown has great sandwiches for lunch, but they're open for breakfast, lunch, and dinner with a great variety of food to try.
At Carolina Pizza Company, they have amazing pizza plus sandwiches that are just as delicious. For Philly Cheesesteak fans, don't miss Steph's Steaks where you can get great phillys or salads.
Finally, Trailhead Tavern is a great dinner spot for burgers and drinks. They have a super cool outdoor space with cornhole, darts, and ax-throwing.
---
Where to stay: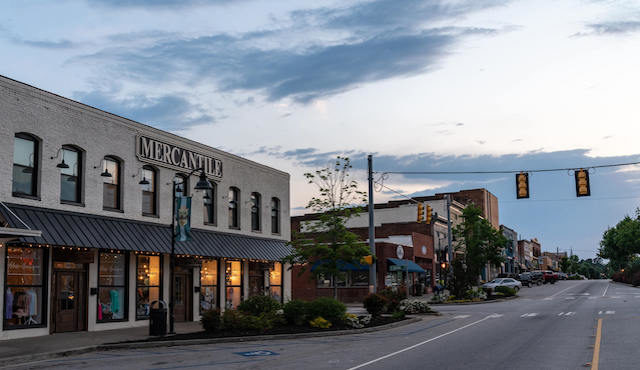 Vacation rentals are plentiful here in Oconee County. If you want to be within walking distance of restaurants and shops, then consider staying at one in downtown Walhalla or Seneca. There are several vacation rentals located above the main street in both towns.
There is also something to be said for getting a rental house further out in the country. You can enjoy the peace and quiet and some additional privacy. Additional amenities like grills, patios, and hot tubs may be available as well.
Airbnb and VRBO are great places to check for rentals, as are the listings on our website.
---
More articles by Anna Cook that feature trip ideas:
---
Have questions?
If you need help planning your trip, contact Visit Oconee SC to get travel brochures and other information relevant to your interests.