Coming to the lake?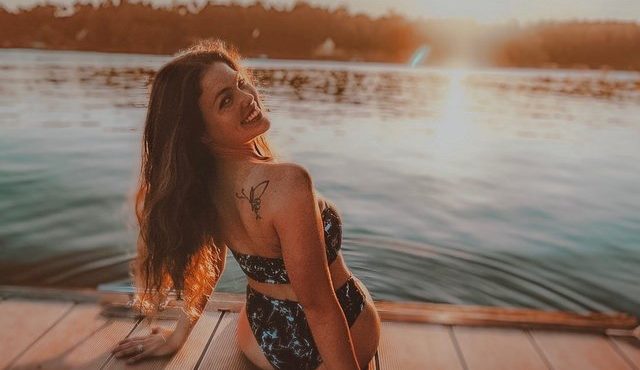 Lucky you!
A nice long weekend is the perfect time to enjoy Lake Keowee, Lake Jocassee, Lake Hartwell or Lake Tugalo.
And nothing says "Memorial Day Weekend" like a boat ride!  We know how much fun it is cruising around the lake with friends and family on a hot May day. Drop anchor to swim, or speed up to wake surf, water ski and let the kids go tubing.  It's also exhilarating to power your own sit-on-top kayak or standup paddleboard!
If you're feeling zapped after all the sunshine, plan to get lunch or dinner from one of our lakeside restaurants.
These places, conveniently located next to Lake Keowee and Lake Hartwell, that let you dock your boat and hop on shore for dine-in or take out:  The Grill at Clemson Marina, The Tiki Hut, Lighthouse Lake Keowee or The Cabana.
---
Maybe you're more the river type?
We get it!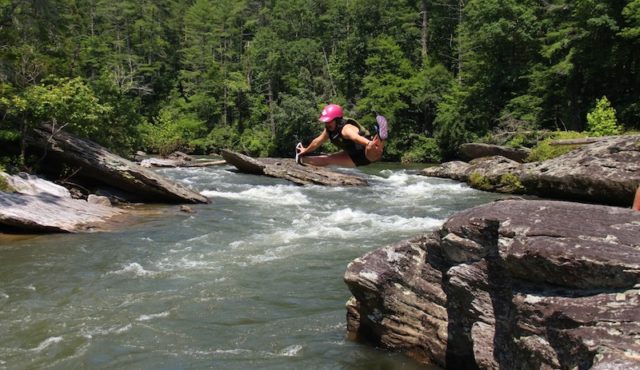 Two free flowing rivers run through Oconee County, the Chattooga and the Chauga. The Chattooga River is popular for kayaking and whitewater rafting.  The Chauga River is more known for fishing and extreme kayaking.
Spring is the ideal time to float down the Chattooga as the water level is higher than during the summer months. It's a great river for rafting enthusiasts who want to handle their own self-supported private trips.  For everyone else who doesn't have the gear or know-how, let the professionals handle everything!  Three commercial outfitters operate whitewater trips on the Chattooga. Wildwater Ltd. always runs a Memorial Day special where any activity on Memorial Day Monday is 50% off.  You can go rafting on either Section III or Section IV of the Chattooga River, zip through the trees on a canopy tour, or rent stand up paddle boards to use on Lake Tugalo.  If you have questions regarding their response to Covid-19, visit their Covid-19 webpage for the most recent updates.  
Rafting is a wonderful experience, but it's not for everyone.  There's are numerous ways to have fun on or near the river: swim, fish, hike, picnic, relax and watch the waterflow by… Do whatever you feel like in the wonderfully natural setting and your soul will feel rejuvenated!
The area is rural.  Our article Getaway to Long Creek, SC can help you find camping, lodging, restaurants and more if you want to spend all weekend playing at the river.
---
Or would you prefer to be one with nature on a waterfall excursion?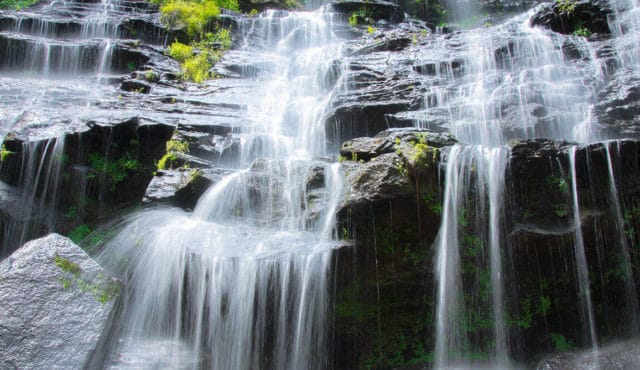 Ahhh, yes!
Oconee County is blessed with mountainous geography and the right conditions for waterfalls.  Much of the land in our higher elevations is part of the Sumter National Forest.  Which means there are dozens of waterfalls on public land accessible to people interested in hiking to reach them.  Check our Waterfalls page to see them all.
Top 5 Family-Friendly (easier hikes):
Note: Due to overcrowding and high foot traffic, we encourage folks to chase falls other than Yellow Branch Falls.
---
Looking forward to a long weekend somewhere else?
We know the feeling!
These links will help you find accommodations near points of interest:
Seneca, SC Lake Keowee, Lake Hartwell, Clemson University, South Cove County Park, High Falls County Park
Salem, SC Lake Jocassee
Fair Play, SC Lake Hartwell
Long Creek, SC Chattooga River, Chattooga Belle Farm, Chauga River
Mountain Rest, SC Chattooga River, Chauga River, Stumphouse Park, Oconee State Park
Walhalla, SC Stumphouse Park
Westminster, SC Chau Ram County Park, The Ridge at Summit Farms
West Union, SC Lake Keowee
Short term rentals are popping up all the time!  For more lodging options, search the above towns on AirBnB or VRBO for additional vacation rentals.