Visit Oconee County, SC in October, and Enjoy These Top Fall Activities!
1. Cool Weekend Getaways
Chilly weather means there are fewer people, fewer bugs, and more reasons to be outdoors! Pitch a tent or park your RV at one of six parks located in Oconee County. Or cozy up at one of our unique stays so you can spend the night(s) and play longer! It's amazing how many cool places you'll find to rent for the weekend throughout Oconee County. Unique tree houses, lake houses, mountain cabins, sunny retreats, and more.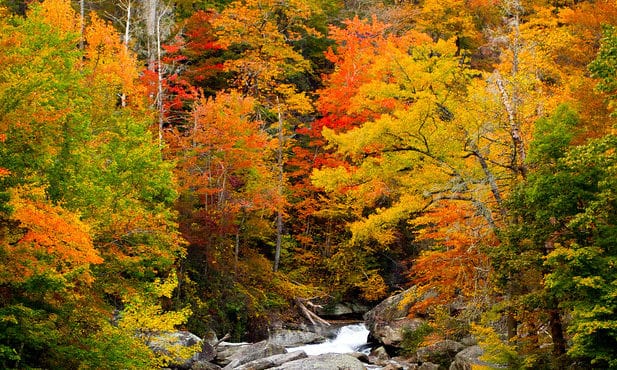 2. Leaf Looking
Beginning in late September, our vast hardwood forests start to shift from green to autumn colors. By the middle of October, Leaf Lookers are wowed by orange, yellow, and red leaves galore! We've mapped two suggested fall foliage driving routes that will lead you to roads known for their vibrant views. Even after the leaves have peaked, the forest remains showy and once the leaves have fallen you'll be able to see further through the trees.
3. Forest Hikes
This time of year is perfect for traipsing through the woods. The forest landscape is ablaze with color, and cooler temperatures mean being active is even more invigorating. There are dozens of hiking trails on public land throughout Oconee County, and many trails will lead you to amazing waterfalls.
4. Trout Fishing
Fall and winter in Oconee County are prime times to go fishing! Lake Jocassee and the Chattooga River are well known to anglers looking to catch trout. Head out alone or go with local fishing guides who will do their best to ensure you have a fresh catch to take home for dinner. We recommend Chattooga River Fly Shop, Jocassee Lake Tours, Jocassee Charters, and Southern Outlaw Adventures.
5. Soak Up the Water Scene
Whether you enjoy bundling up for a motorboat ride on one of our lakes or prefer to self-power your own craft on the Chattooga River, it's a great month to get on the water! This time of year, public parking areas are less crowded, and the shoreline views from the water are glorious and picturesque. Simply enjoying peace in natural scenic settings makes visiting this time of year especially rewarding!
6. Let Loose in Long Creek
Spend an afternoon getting a taste of Life in Long Creek where you'll be surrounded by national forest. Book a zipline adventure with Chattooga Ridge Canopy Tours for a chance to see the colors up close and personal. For a 1/2 mile, you'll whiz through the air, land on 2 sky bridges, experience 10 zip lines plus 4 zips across Academy Lake and end with a 1,100-foot zip launch from a bell tower. If you're in town on the weekend, don't miss lunch and the scenic view at Chattooga Belle Farm! They're having a Farm to Table Dinner on October 3rd. If time allows, stop by the Distillery to sample their selection of seasonal spirits made from fruit grown on the farm. Willie's Tavern, over at Chattooga River Lodge is a comfortable atmosphere and they often have live music.
7. Hop Around for Happy Hour
In addition to Chattooga Belle Farm's Distillery, we've seen a growing number of breweries and wineries open around the county. If you're looking to unwind and enjoy our wonderful fall temperatures, head to these places offering beer, wine and spirits. If you're in Seneca, Keowee Brewing Company has outdoor games and is within walking distance to several other hot spots. You can sample selections from different bars and see what goes down best! If you spend the day on Lake Jocassee, Jocassee Valley Brewing Company is close by. Drink responsibly or have a designated driver.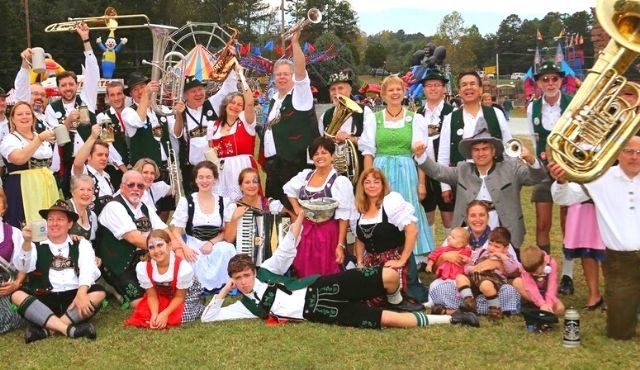 8. Fall Festivals
The city of Walhalla celebrates its German heritage with events scheduled throughout the month. First, there's the German History & Food Festival on October 9th, then the annual Oktoberfest October 15-17 at Sertoma Field. Come for the beer tent, authentic musicians, dancing, food & craft vendors, and carnival rides. Walhalla will also host a Downtown Merchant Market & Craft Fair on October 23rd which will feature artisans, specialty vendors, and family fun. Whether or not you're a believer, you might enjoy the SC Bigfoot Festival planned in Westminster on October 23rd.
9. Halloween Events
If you've got a sweet tooth and love a costume party, make plans to spend the holiday at our campgrounds. Oconee State Park and South Cove County Park are both known as places that really do it up! Campers and RVers get into the spooky spirit by decorating their sites and having lots of candy for trick or treaters. South Cove hosts Boo On The Lake October 31st. Our downtowns also set the mood with events planned in Seneca, Walhalla and Westminster.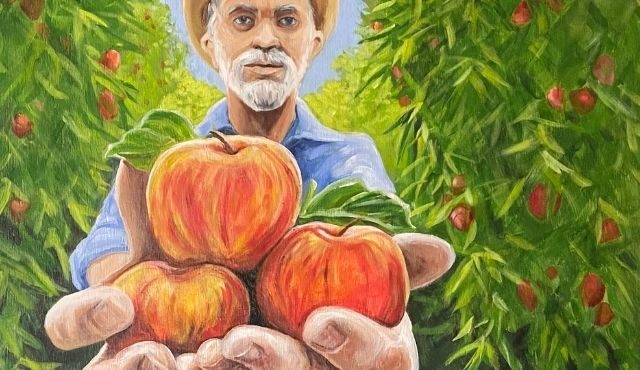 10. Shop Seasonal Markets
With cooler temperatures, we're more likely to be home indoors, which is comforting especially when surrounded by autumn scents and seasonal treats! Stop by roadside markets in Long Creek, SC for locally grown apples, or visit the Foothills Heritage Market on Saturday mornings for pumpkins, winter squash, apples, muscadines, homemade products, and artisanal gifts. The days are shorter, and being in the kitchen trying new recipes or preparing family favorites is what autumn is all about! For inspiration, find apple dessert recipes on our Taste of Oconee page.
11. Patronize the Arts
Fall is a super time to seek out points of interest found in the Passport to Oconee's Arts & Historic Landmarks. We have lots of places with cultural significance that are worth finding. Check our Events page to see a great lineup of acts coming to the Walhalla Performing Arts Center; the venue is intimate and nice for seeing live shows. Or drive around and view large-scale works of art along Oconee's Mural Trail.
---
---
Author: Chanda Morrison
Chanda has worked for Visit Oconee SC since 2013. She handles the website and writes articles for the blog. She produces the monthly email newsletter highlighting tourism opportunities, events, and outdoor recreation in Oconee County, South Carolina.
Chanda lives in Mountain Rest, one of the more rural parts of Oconee County. She grew up in an Atlanta suburb but has lived in Mountain Rest since 1999. She appreciates the slow pace and easy-going lifestyle found in Oconee County, SC. She has three daughters and her husband owns a custom woodworking business. She enjoys promoting local happenings, waterfall hikes, and playing on the Chattooga River.
---
---