Fun activities for the whole family
No matter your family's interests, these suggestions offer experiences where you'll create great memories together!
---
Go rafting
If your family is adventurous, we suggest a day whitewater rafting on the Chattooga River. Section IV is high adventure for anyone age 13 or older. Section III is more laid back and enjoyable if younger kids are in your group. This, combined with a yurt stay, would make a great family adventure trip.
Rent in a yurt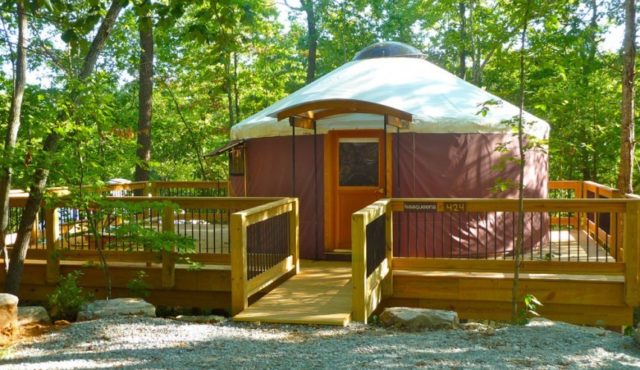 Stay somewhere out of the ordinary like one of the yurts at the Wildwater Chattooga Ridge Adventure Center in Long Creek. These round bunkhouses are memorably different. They include a communal kitchen, bathhouse, fire ring, and sleep 4 to 12 people. Wildwater has additional lodging options, including luxury cabins, 2-bedroom cottages and a 1-bedroom treehouse.
Pick your own fruit
If you are in Long Creek, be sure to stop at one of the roadside markets selling locally grown fruit and produce. The markets offer U-pick or They-picked seasonal fruit including: peaches, berries, apples & grapes. Chattooga Belle Farm is a 200-acre farm and event venue that includes a gift store, distillery and Belle's Bistro restaurant serving lunch. It's worth stopping at the farm to walk around and bask in the beautifully scenic view of the Blue Ridge Mountains.
Stay at a bed and barn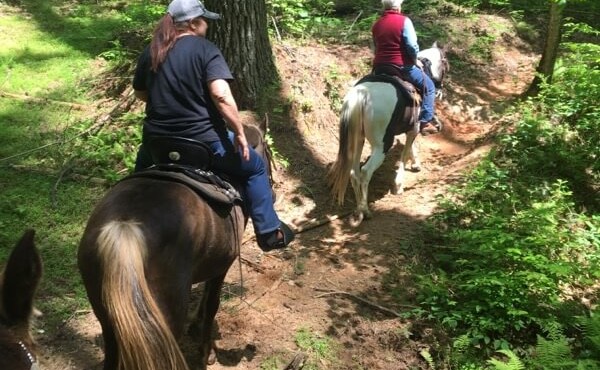 If you're a horse family, Chattooga Trails Bed & Barn is a terrific destination offering a variety of accommodations and amenities suitable for horse people and their traveling companions. This wooded retreat in Mountain Rest, SC offers rental rooms, RV sites, and horse accommodations.  Head out in the morning and ride all day. From the property you can access 30 miles of designated horse trails that are managed by the U.S. Forest Service.
Picnic in the park
If you enjoy the great outdoors, it's hard to beat an a summer day at a park near the water. We've got economical choices where you can spend time outside and keep cool all day long. Pack a basket with your family's favorite on-the-go treats, take a blanket, and head over to one of our incredible parks:
Get on the lake
Depending on what your crew likes to do, you could take them fishing, rent a stand-up paddle board, cruise around in a boat, take a pontoon boat tour, or swim near the shore. Oconee County, SC has four options for enjoying the day on a lake, including:
Go for a hike
If you like exploring in the woods, choose a destination and head out with the family to one of our forested trails, many of which lead to impressive waterfalls! Some hikes are short, others will have you under the trees for hours. Be sure to view our article with safety tips for hiking in the area.
Go mountain biking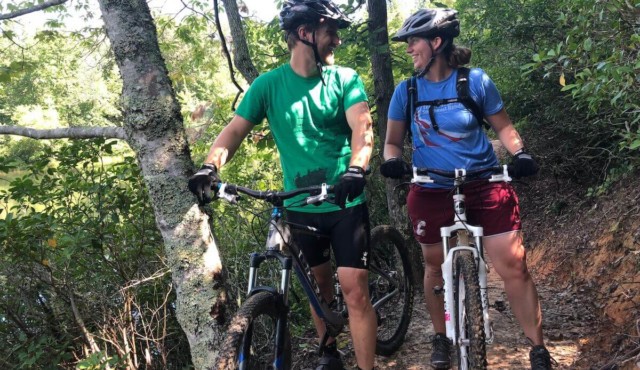 For families who get a rush speeding through the woods on bikes, Stumphouse Mountain Bike Park is the place to go! There are ten miles of bike trails with bermed turns, tabletops, gap jumps, rolling grade dips, and boulder fields.
Cool off in a tunnel
A popular destination, Stumphouse Tunnel, is located in Stumphouse Park. It's a short walk from the parking area to the tunnel where you'll be able to walk part way into the mountain.  The temperature inside the tunnel is always cool no matter what the outside thermometer reads. It was meant to be a tunnel for trains to go through but was never completed. It's a bit eerie, but always fun and exciting! You'll surely be in awe of the men who used their brute strength and black powder to dig through the granite rock back in the 1850s. Bring a flashlight. After the tunnel, you can walk (or drive) the short distance to view Issaqueena Falls, which is also inside Stumphouse Park.
Catch dinner together
Take everyone fishing on the Chauga River or an upper section of Chattooga River. You'll likely catch trout, so be ready with ingredients and a recipe to cook it up for dinner. Chattooga River Fly Shop offers fishing gear and guide services where they'll take you to the river and provide everything needed for a terrific fly fishing experience.
Eat out
Maybe you'd rather play it safe and treat the family to a meal they don't have to work for. There are numerous places throughout the county where you can eat some really great food.
Dance in the street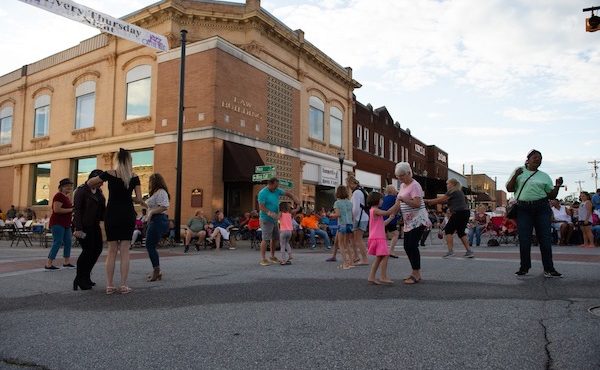 If you're visiting mid-week, we suggest you head over to Seneca where the city hosts Jazz on the Alley on Thursday nights from 7-9PM. Two streets in the city's historic downtown are blocked off so that people, not vehicles, can roam around. Each week there is a featured band or musician performing a free outdoor concert open to the public. You can eat, drink, mingle and dance till your heart's content.
Get tickets to a show
If members of your family enjoy a good concert, there are lots of upcoming events scheduled in Oconee County, SC. There's a great line-up of well known artists coming to the Walhalla Performing Arts Center this summer and fall.