Fun Father's Day Activities You Can Do With Dad
No matter your dad's age, interests, or hobbies, these suggestions for spending time with him offer experiences that will create many great memories!
Stay in a yurt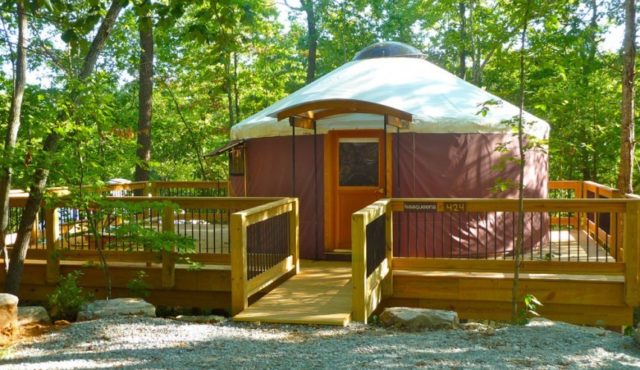 If dad's game for an entire weekend out of town, you should think about staying somewhere out of the ordinary.
Why not rent a yurt at Wildwater Chattooga Ridge Adventure Center in Long Creek? These round bunkhouses are neat, economical, and memorable. They include a communal kitchen, bathhouse, fire ring, and sleep 4 and 12 people.
Wildwater has additional lodging options that include: deluxe house and cabin rentals, 1-bedroom treehouse, and 2-bedroom cottages.
---
Go rafting
If your dad is the adventurous type, he'll love a day whitewater rafting on the Chattooga River!
Section IV is high adventure for anyone age 13 or older. Section III is more laid back and enjoyable if younger kids are in your group.
This, combined with an overnight stay, would make a great Father's Day adventure vacation. In addition to lodging at Wildwater, these places in Long Creek, SC are close to the Chattooga River.
---
Stay at a bed and barn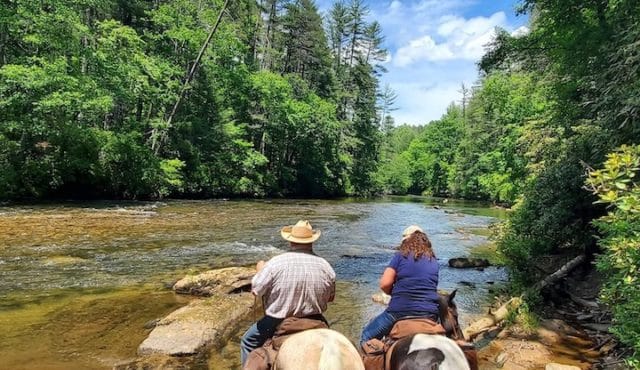 Chattooga Trails Bed & Barn is a terrific destination offering a variety of accommodations and amenities suitable for horsemen and their traveling companions.
This wooded retreat offers rental rooms, RV sites, and horse accommodations.
Head out in the morning and ride all day!
From the property you and dad can access 30 miles of designated horse trails, including river crossings, that are managed by the U.S. Forest Service.
---
Picnic in the park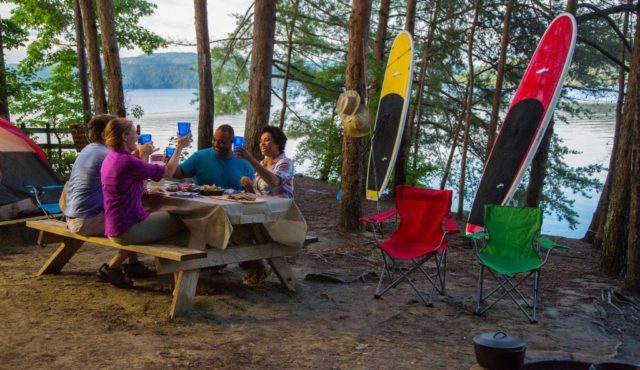 If your dad enjoys the great outdoors, you can pack a basket with his favorite foods, take a blanket, and head over to one of our incredible parks:
There are a lot of great places and choices for hanging outdoors with your dad for the day.
---
Get on the lake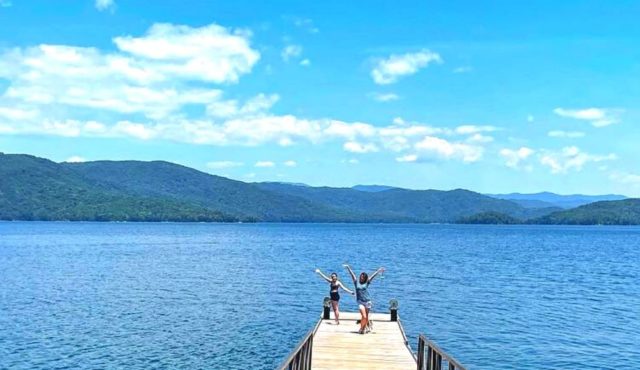 Oconee County has some fantastic options for enjoying big bodies of water, including:
Depending on what your dad likes to do, you could take him fishing, rent a stand-up paddleboard, cruise around in a boat, take a pontoon boat tour, or swim near the shore.
---
Go for a hike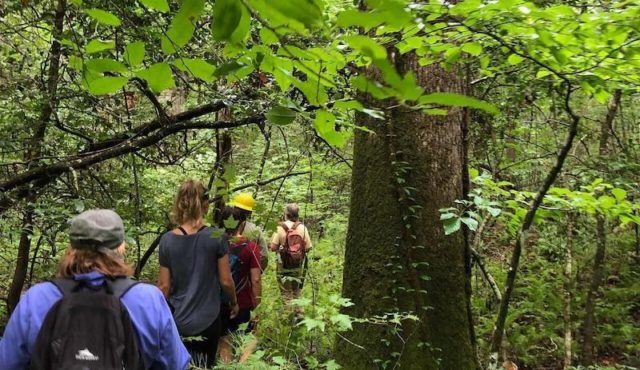 If your dad likes to explore, let him choose the path and head out with the family to one of our forested trails, many of which lead to impressive waterfalls.
Some hikes are short, and others will have you in the woods all day long so be sure to pack snacks and lots of water.
Review this article about what to expect when hiking in Oconee County, SC.
---
Go mountain biking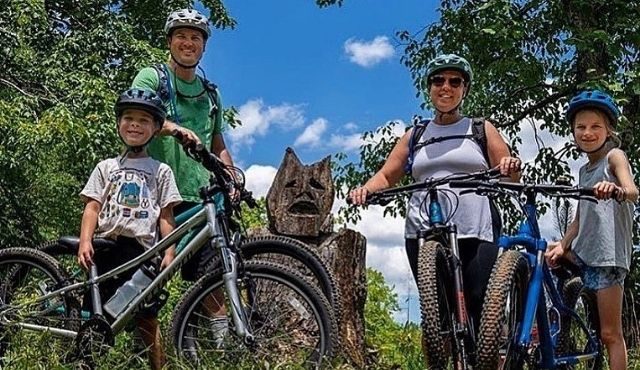 For dads who get a rush speeding through the woods, Stumphouse Mountain Bike Park is the place to go!
Stumphouse contains ten miles of trail with bermed turns, tabletops, gap jumps, rolling grade dips, and boulder fields.
---
Cool off in a tunnel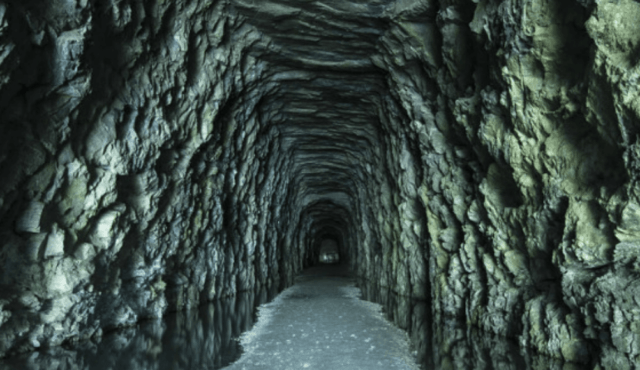 A popular destination, Stumphouse Tunnel, is located in Stumphouse Park, which is the same location as the mountain bike park.
The tunnel was meant for trains, but it was never finished. It's a bit eerie, but always fun and exciting!
Dad will surely be in awe of the men who used their brute strength and black powder to dig through the granite rock back in the 1850s.
Within Stumphouse Park, you'll be able to take a short hike to view Issaqueena Falls or go for a longer trek along the Blue Ridge Rail Road hiking trail.
---
Take dad to a wine or cocktail bar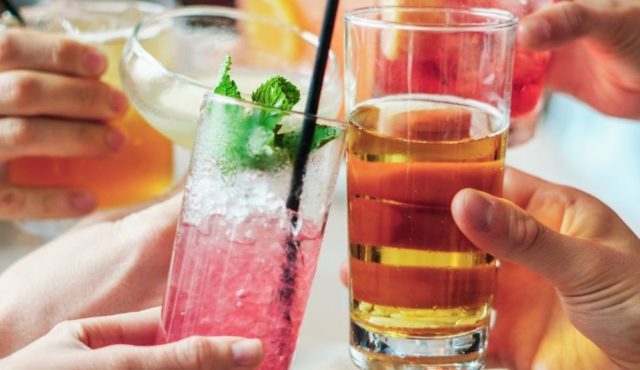 If dad's the type to indulge in spirits, be the designated driver, and take him somewhere to relax and unwind.
Partners in Wine is hosting a Father's Day brunch featuring Mountain Pig BBQ on June 19th, from 11am- 2pm.
Another excellent option for wine-loving dads is Appellation Wine in Seneca, where he can sit on the patio and enjoy wine al fresco.
For the man who enjoys the finer things, head over to Birds of a Feather. It's a chic speakeasy in historic Seneca serving elevated bar bites, rare spirits and handcrafted cocktails curated uniquely for his tastes. Ram Cat Cellars is a new establishment that has recently opened on Ram Cat Alley in Seneca.
---
Buy him a beer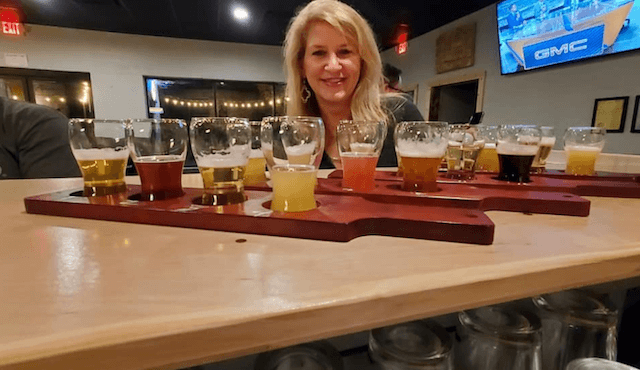 If you and dad are in Salem, check out Jocassee Valley Brewing Company.
Seneca has several cool places to grab a beer, including: The Beer Station, Keowee Brewing Company, Brews on the Alley and Pub Blue.
In Walhalla, Garage Tap Room offers 16 tabs with a selection of craft beer and cider.  West & Co. is a tiny, casual taproom and Gather Uptown Walhalla offers beer (and wine) that aren't the usual run of the mill choices.
If you and dad are hanging out in Long Creek, check out Chattooga River Lodge/Willie's Tavern. It's a fun setting with an outdoor courtyard and they often have live music.
---
Catch dinner together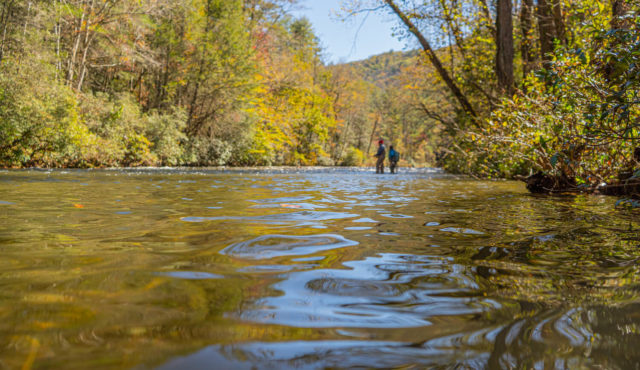 Take dad fishing on the Chauga River or an upper section of Chattooga River.
You'll likely catch trout, so be ready with ingredients and a recipe to cook it up for dinner.
Chattooga River Fly Shop offers fishing gear, fly tying classes and guide services where they'll take you and your dad to the river and provide an unforgettable fly fishing experience.
---
Take dad to dinner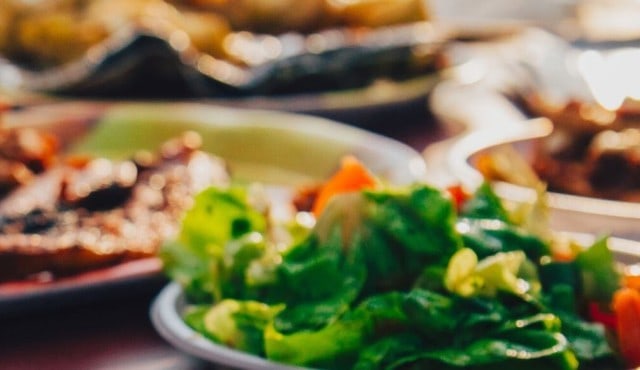 Maybe you'd rather play it safe and treat your old man to a meal he doesn't have to work for?
If that's more your speed, there are great places throughout Oconee County where you can eat some really great food.
---
Get him tickets to a show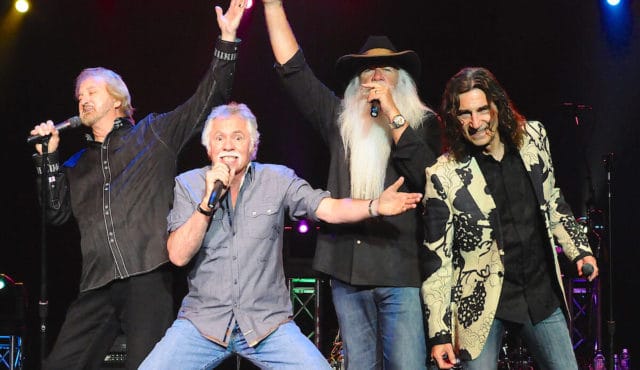 We hope you and your dad can be together this Father's Day. But if that's not in the cards this year, consider giving dad a gift certificate to be used at a later date. Lot's of well known musicians are scheduled throughout the 2022 season at the Walhalla Performing Arts Center.
If dad enjoys dancing or hearing live music, consider celebrating on a Thursday evening when there's a free street party in Seneca. Try Jazz on the Alley for some mid-week fun.
Check our events page for upcoming things you and dad might enjoy together!